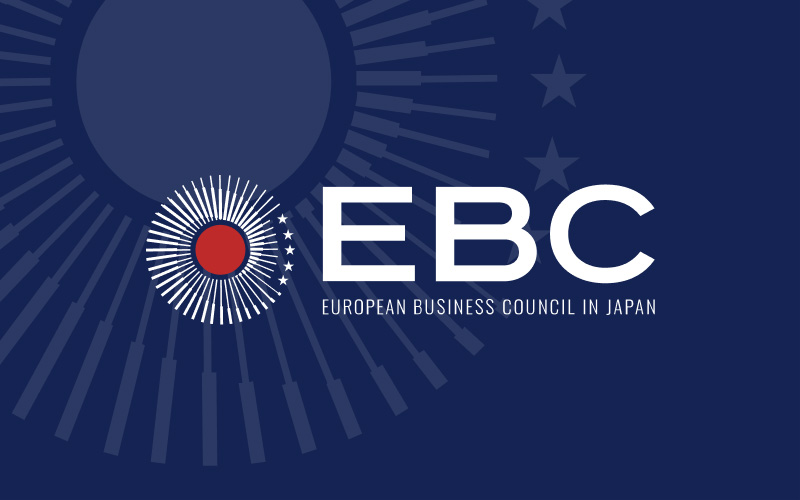 August 07, 2020

EBC Briefing – White Paper launch, August 20th from 4pm

The EBC would like to invite you to its third EBC Briefing, this time to launch the Report on the Japanese business environment, aka the White Paper. The White Paper compiles all the issues faced by the European industry and also the recommendations addressed to the Japanese Government to improve the situation. It should be emphasised that a clear majority of the issues and recommendations are also shared with the Japanese industry and will equally improve their situation in both the Japanese and the European markets.

The briefing will be opened by the EU Ambassador, Patricia Flor and the EBC President, Michael Mroczek. Furthermore, a few EBC Committee Chairs, , will in detail present and explain the issues and recommendations that cover their respective sector. This will be an excellent opportunity to hear more about the issues that the EBC is working on. A representative from the Japanese Government will also give his/her comments.
HR Committee, Craig Roberts, HR Director Asia for Mahle Japan
Airlines Committee, Donald Bunkenburg, General Manager for Lufthansa Japan & Korea
Liquor Committee, Bruno Yvon, President of MHD KK
Legal Services Committee, Rika Beppu, Partner at Squire Patton Boggs
Details:
Date: Thursday, August 20th
Time: from 4:00PM
Place: online event through Webex (A link will be sent out upon registration)
To register, please send an email to [email protected]
Hope to see you then.