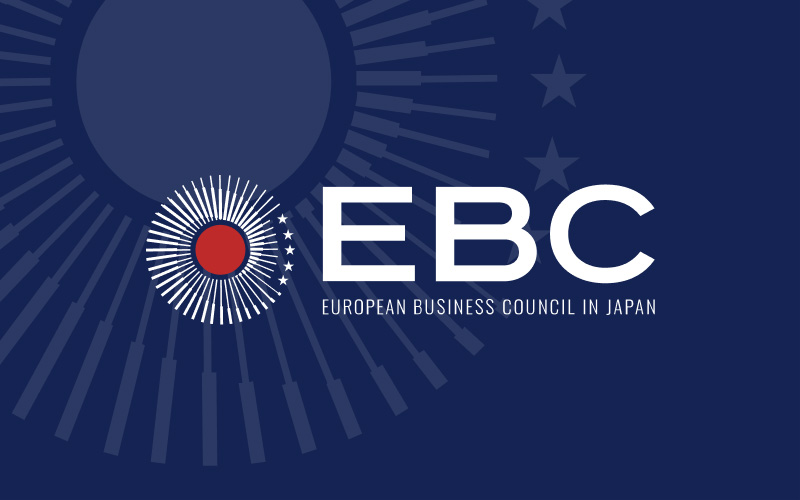 April 22, 2020

EBC Newsletter – April 22, 2020

Dear Friends of the EBC,

The covid-19 pandemic continues to spread around the world and news highlights the Japanese government efforts to set up safety nets for businesses and households.

In this context, Ambassador of the European Union to Japan, Patricia Flor, kindly welcomed EuroBiz Japan (the EBC Magazine), to talk about the EU's response to the coronavirus, how it is supporting the European economy, and her hopes for the future, as well as a few other important recent events.

The EBC team keeps in mind that you may need some assistance in the current economic turmoil. We therefore updated the selection of webinars offered by several European national Chambers of Commerce in Japan to help businesses affected by Covid-19.

We wish you a good reading and hope you stay positive and healthy during this difficult and unprecedented time.

Valerie Moschetti
EBC Chief Operating Officer

Interview of the Ambassador of the EU to Japan, Patricia Flor

Ambassador of the European Union to Japan Patricia Flor kindly welcomed EuroBiz Japan (the EBC Magazine), to talk about the EU's response to the coronavirus, how it is supporting the European economy, and her hopes for the future, as well as a few other important recent events.

https://eurobiz.jp/the-interview/solidarity-in-action/

Webinars focused on supporting businesses affected by the covid-19 crisis

Upcoming EBC Committee Meetings
| | | | |
| --- | --- | --- | --- |
| Committee | Date | Time | Location |
| Medical Equipment & Diagnostics | April 23 (Thu) | 14:00~ | Off-Site |
| Automotive Components & Aftermarket | April 24 (Fri) | 16:00~ | WebEx |
| Energy | May 13 (Wed) | 13:30~ | EBC |
| Legal Services | May 15 (Fri) | 12:00~ | Off-Site |
| Medical Equipment & Diagnostics | May 21 (Thu) | 14:00~ | Off-Site |
| Human Resources | May 28 (Thu) | 09:00~ | EBC |
| | | | |
If you are interested in joining a committee meeting, please contact the EBC to confirm the time and meeting place
The European Business Council in Japan specializes in Japanese government relations and public affairs. Among our various services, the EBC White Paper is by far the most important document that we annually produce.
The White Paper is read by not only Japanese authorities, but also by the various European embassies and the EU Delegation. Its recommendations to the Japanese government in 25 economic sectors are a useful tool for European businesses to advocate on various problems they encounter on – or to access to – the Japanese market.
We are therefore hoping that we can get the resources that are needed to print, translate and distribute this White Paper, something that has been done now for 20 years.
We would be very glad if you could support our work on improving better economic relations between the EU and Japan through one of OUR VARIOUS SPONSORSHIP PROGRAMMES.
Thank you in advance for your precious contribution.
European Business Council JAPAN
Sanbancho POULA Bldg. 2F, 6-7 Sanbancho, Chiyoda-ku, Tokyo 102-0075
102-0075東京都千代田区三番町6-7三番町POULAビル2F
TEL
03-3263-6222
  |   FAX 03-3263-6223
www.ebc-jp.com/
• This email has been sent from a send-only address. Please do not reply to this email.
• If you would like to change your registered e-mail address, please click here.
• Please click here to unsubscribe.