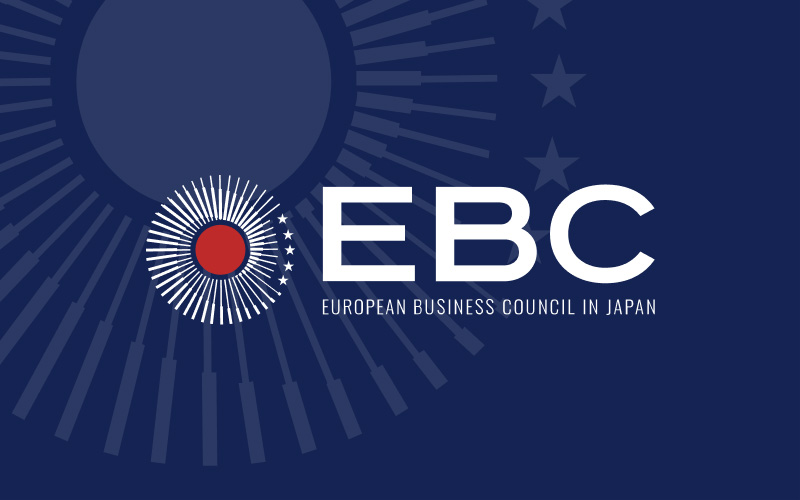 April 05, 2023

EBC Newsletter – April 5, 2023
Dear Friends of the EBC,

On Tuesday 28 March, the EBC management met with Mr. Reinhard Bütikofer, Member of the European Parliament to discuss about the current situation for European companies on the Japanese market. It was also an opportunity to hand him over the last EBC White Paper.

On Monday 3 April, European Commissioner for Justice Didier Reynders met with the EBC, Keidanren, Japan Business Council in Europe, Fujitsu, Sony and Tokyo Electron Limited to exchange on human rights due diligence, CSR, and data protection. At the end of the meeting, the EBC presented him its White Paper.

This week, I would like to share with you the following information:
The EU Delegation to Japan and the EU-Japan Centre for Industrial Cooperation are organizing a joint hybrid seminar on Renewable energy: the business case for going green, with testimonies from European and Japanese SMEs (17 April, 17:00-18:45)
For onsite participation (capacity 100 people): Click here
For ZOOM webinar participation: Click here
JETRO is pleased to announce a public call for the "Subsidy for Foreign Direct Investment Stimulation Project" to a wide range of companies.This subsidy covers up to half of the cost of feasibility studies conducted in cooperation between foreign and Japanese companies.
If your company wants to learn more about the latest tax amendments and to raise issues regarding all matters related to tax, we are pleased to inform you that the EBC Tax Committee will hold its first committee meeting of the year on 6 April from 9:00am at the EBC. You are more than welcome to forward this invitation to any of your colleagues, especially your tax manager!
To register for the meeting, please send an email to: 

[email protected]
If you are currently experiencing problems with non-tariff barriers on the Japanese market, consider contacting the EBC  to join one of our committees!
The EBC team is looking forward to hearing from you soon,
Valerie Moschetti
EBC Chief Operating Officer
Date
Committee
Time / Location
Apr 6 (Thu)
Tax
EBC
0900~
Apr 13 (Thu)
Human Resources
hybrid
0930~
Apr 14 (Fri)
Railways
hybrid
1600~
Apr 20 (Thu)
Medical Equipment & Diagnostics
Off-site
1430~
May 10 (Wed)
Logistics and Freight
hybrid
0900~
May 10 (Wed)
Energy
hybrid
1330~
May 16 (Tue)
Sustainability & Social Responsibility
Hybrid
0930~
May 19 (Fri)
Railways
hybrid
1600~
May 25 (Thu)
Human Resources
hybrid
0930~
May 25 (Thu)
Medical Equipment & Diagnostics
Off-site
1430~
If you are interested in joining a committee meeting, please contact the EBC to confirm the time and meeting place.
European Business Council JAPAN
Toranomon Hills Business Tower 15F, 1-17-1 Toranomon, Minato-ku, Tokyo 105-6415
105-6415 東京都港区虎ノ門1-17-1 虎ノ門ヒルズビジネスタワー15階
www.ebc-jp.com/