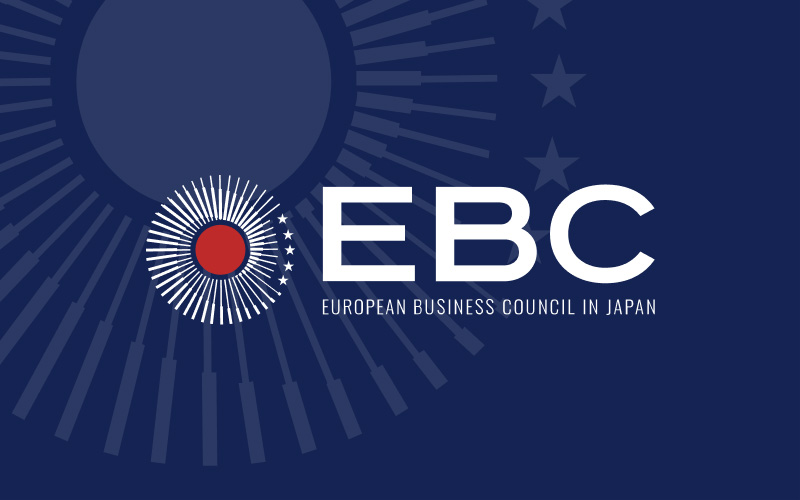 April 06, 2022

EBC Newsletter – April 6, 2022

*|MC_PREVIEW_TEXT|*

Dear Friends of the EBC,

In this newsletter, you will find a few documents and events to help you prepare for the future:

We hope you stay positive and healthy during this difficult time.

Valerie Moschetti
EBC Chief Operating Officer
A Government Procurement Seminar for Fiscal Year 2022 is scheduled to be held online on Monday 25 April 2022.

Information: https://www.mofa.go.jp/policy/economy/page25e_000002.html

Program:
1/ General overview of the Japanese Government Procurement Procedures

2/ Expected procurement for Fiscal Year 2022:
Procurement of telecommunications and medical technology products and services not less than 100 thousand SDRs
Procurement of computer products and services above 800 thousand SDRs
Procurement of other products and services controlled by the Agreement on Government Procurement not less than 800 thousand SDRs
3/ Additional information related to procurement of goods and services in which many suppliers are considered to be interested (including the information on the expected procurement for Fiscal Year 2023 and beyond, if possible)
If you wish to take part in the Seminar, please send necessary information to the following email address before 18 April 2022 and contact the seminar secretariat if you have any questions.
Government Procurement Seminar Secretariat
MIYAZAKI  Kanichiro(Mr),OBA Shinya(Mr)
TEL :  03-3507-9777
FAX :  03-3507-9771
Email :  [email protected]
At one of our first webinars two years ago, Mr. Koen De Leus, Chief Economist at BNP Paribas Fortis (Belgium), then presented his economic outlook with the corona crisis just in its beginning phase.
On 12 April, Mr. De Leus will return to share his insights on the global economy two years into the corona crisis and with the war going on in Ukraine.Because of that war a new world has emerged / is emerging, we're being catapulted back to the era before the 90's, with big consequences for countries and companies alike. Of course this war and the rising inflation will have an impact as well on the economic forecasts.

Event details:
Tuesday 12 April
16:00-17:00 Japan time
Presentation and Q&A in English
Free of charge for EBC members

If you are interested, please send your name, company and title to [email protected]  by Tuesday 12 April noon JST and we will confirm your registration. Please mention your EBC membership.

This webinar will be conducted via Zoom. If your registration is accepted, you will receive an email with a Zoom invitation link and passcode on the day itself.
Click here to see the information on the webinar.
Date
Committee
Time / Location
April 15 (Fri)
Automotive Components & Aftermarket
Web
1700~
April 21 (Thu)
Human Resources
Web
0930~
Apr 21 (Thu)
Medical Equipment & Diagnostics Committee
Off-site
1430~
Apr 22 (Fri)
Railways
EBC & Web
1600~
May 11 (Wed)
Energy
EBC&Web
1330~
May 20 (Fri)
Automotive Components & Aftermarket
EBC&Web
1600~
May 20 (Fri)
Railways
EBC & Web
1600~
Mary 26 (Thu)
Legal Services
Web
09:00~
May 26 (Thu)
Human Resources
Web
0930~
May 26 (Thu)
Medical Equipment & Diagnostics Committee
Off-site
1430~
If you are interested in joining a committee meeting, please contact the EBC to confirm the time and meeting place.
European Business Council JAPAN
Toranomon Hills Business Tower 15F, 1-17-1 Toranomon, Minato-ku, Tokyo 105-6415
105-6415 東京都港区虎ノ門1-17-1 虎ノ門ヒルズビジネスタワー15階
www.ebc-jp.com/