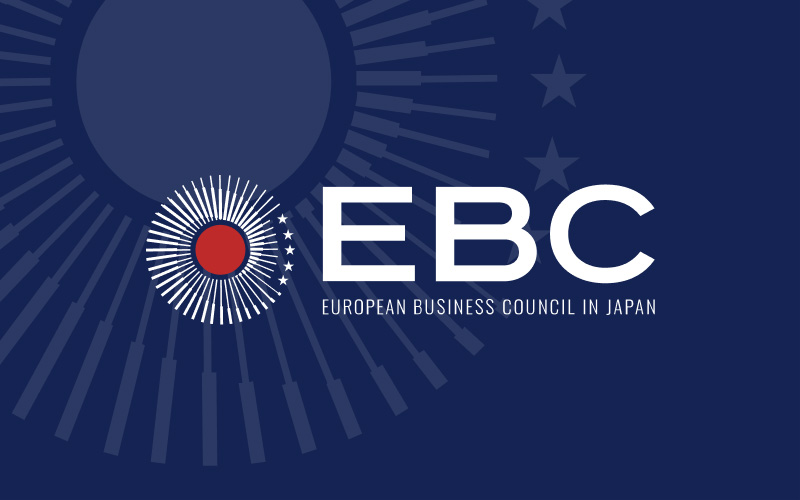 December 01, 2021

EBC Newsletter – December 1, 2021

Dear Friends of the EBC,

Since Tuesday 30 November, Japan has closed its borders to foreign non-residents due to the threat of the omicron variant. The safety protocols implemented by the Japanese government – two PCR tests, one within 72 hours before entering Japan, and one at the border, plus the quarantine regime – keep Japan's population safe. Thanks to these sanitary measures, the EBC believes it is possible and important to allow companies to bring in essential foreign personnel.

The EBC, together with the ACCJ, will hold a press conference at the Foreign Correspondents' Club of Japan (FCCJ) on Thursday 2 December at 11:00am.

In this newsletter, you will read:

We hope you stay positive and healthy during this difficult time.

Valerie Moschetti
EBC Chief Operating Officer

Written pledge for the traveler wishing entry into Japan" kindly sent by JETRO

Click here to read the document

Joint study on the EU-Japan Connectivity cooperation in the Western Balkans, the Eastern Partnership countries and Central Asia

This study has been undertaken in collaboration with the Ministry of Foreign Affairs of Japan. It contains actionable proposals for flagship projects, sectors and countries where there can be cooperation and synergies between the EU and Japan in the four sectors of transport, energy, digital, and people-to-people contacts in the three regions covered by this study. It also provides practical recommendations on how to overcome obstacles to promote private investment and facilitate the financing of sustainable connectivity.

You can access and download the full report here.
Date
Committee
Time / Location
Dec 2 (Thursday)
Liquor
Web
0830~
Dec 6 (Monday)
Aeronautics, Space, Defence, & Security
EBC & Web
0900-~
Dec 6 (Monday)
Materials
EBC & Web
1730~
Dec 8 (Wednesday)
Energy
EBC & Web
1330~
Dec 9 (Thursday)
Automotive Components & Aftermarket
Off-site & Web
1000~
Dec 9 (Thursday)
Medical Equipment & Diagnostics Committee
Off-site
1430-~
Dec 10 (Friday)
Railways
EBC & Web
1600~
Dec 16 (Thursday)
Telecommunications Equipment
Web
1000~
If you are interested in joining a committee meeting, please contact the EBC to confirm the time and meeting place.
European Business Council JAPAN
Toranomon Hills Business Tower 15F, 1-17-1 Toranomon, Minato-ku, Tokyo 105-6415
105-6415 東京都港区虎ノ門1-17-1 虎ノ門ヒルズビジネスタワー15階
www.ebc-jp.com/