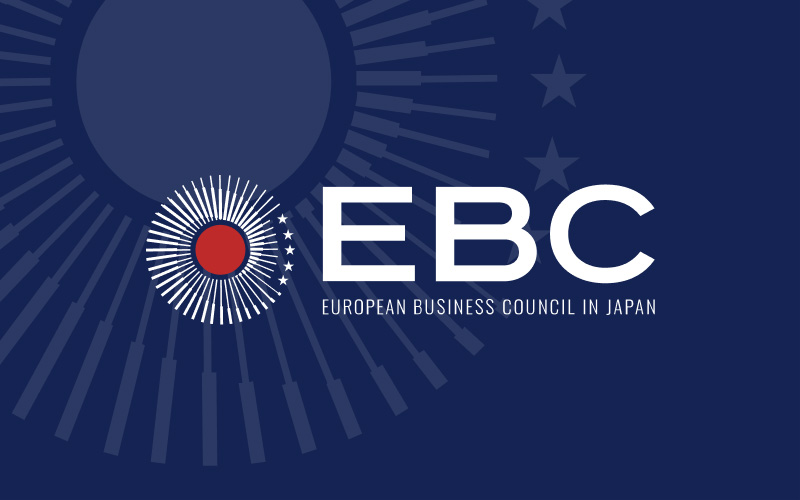 December 08, 2021

EBC Newsletter – December 8, 2021

*|MC_PREVIEW_TEXT|*


Dear Friends of the EBC,

At the beginning of December, the EBC has moved to a new location in Toranomon. After changing its Constitution and its management in January 2020, after developing its communication strategy, it is a new step toward a more efficient and dynamic EBC. If you have time to visit us, you will be most welcome!

At our last Board Meeting, Michael Mroczek was re-elected President of the Board for 2 more years. His main priorities for the coming months will be a continuous strengthening of the EBC's exposure and the enhancement of the EBC Committees' work.

If you are interested in Space and Innovation, the EU-Japan Centre and EURAXESS Japan are organizing a webinar focusing on Challenges, and Opportunities in the Space Sector.

We wish you a good reading and hope you stay positive and healthy during this difficult time.

Valerie Moschetti
EBC Chief Operating Officer

EU-Japan Centre for Industrial Cooperation & EURAXESS Japan Joint Webinar of the EU-Japan Innovation Day : Challenges, and Opportunities in the Space Sector

Click here to read the information.
Date
Committee
Time / Location
Dec 9 (Thursday)
Automotive Components & Aftermarket
Off-site & Web
1000~
Dec 9 (Thursday)
Medical Equipment & Diagnostics Committee
Off-site
1430-~
Dec 10 (Friday)
Railways
EBC & Web
1600~
Dec 16 (Thursday)
Telecommunications Equipment
Web
1000~
If you are interested in joining a committee meeting, please contact the EBC to confirm the time and meeting place.
European Business Council JAPAN
Toranomon Hills Business Tower 15F, 1-17-1 Toranomon, Minato-ku, Tokyo 105-6415
105-6415 東京都港区虎ノ門1-17-1 虎ノ門ヒルズビジネスタワー15階
www.ebc-jp.com/