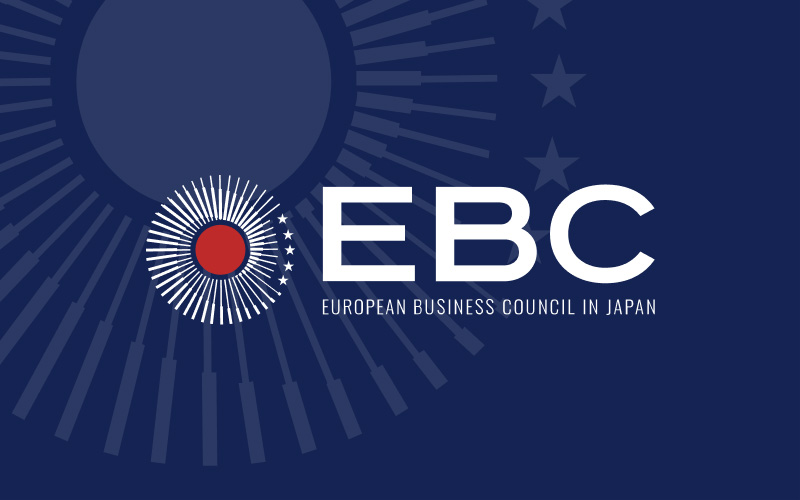 July 08, 2020

EBC Newsletter – July 8, 2020

Dear Friends of the EBC,

We have been advocating for several weeks now for the opening of Japan borders to long-term and permanent residents in Japan.

We are planning further actions, but we need data to support our requests. A survey has been disseminated by European national Chambers of Commerce to their members. The more companies take part in the survey, the more representative the results become. We still need more participation from companies with headquarters based in Belgium, the Czech Republic, Denmark, Finland, Greece, Iceland, Ireland, Italy, Luxemburg, the Netherlands, Poland, Norway, Sweden and Switzerland.

Thank you for your cooperation and support!

We also recommend you a valuable webinar organized tomorrow by the Delegation of the European Union to Japan and the Ministry of Foreign Affairs (MOFA) on "COVID-19 & International Trade".

We wish you a good reading and hope you stay positive and healthy during this difficult time.

Valerie Moschetti
EBC Chief Operating Officer

The survey is accessible through this link until Sunday July 12.

We would like to thank the German Chamber of Commerce and Industry in Japan for allowing us to replicate the questions used in their survey conducted among German companies in early June 2020.

EU-Japan Webinar:
COVID-19 & International Trade

The Delegation of the European Union to Japan and the Ministry of Foreign Affairs (MOFA) are hosting on Thursday, July 9 at 4:30pm the fourth of the EU-Japan Webinar Series on COVID-19, on the topic of the "International Trade" (please click for further information and registration).

In this webinar, European and Japanese experts and senior officials will share views about the role of international trade for economic recovery and how it can contribute to a green recovery by addressing topics such as tariff easing on health and medical equipment, building resilient supply chains, strategic production and reviving the multilateral trading system.

The webinar will be in Japanese and English (simultaneous interpretation will be provided).

Upcoming EBC Committee Meetings
Date
Committee
Time / Location
July 16 (Thursday)
Medical Equipment & Diagnostics Committee
Off-site
14:00~
July 30 (Thursday)
Human Resources
EBC
09:00~
August 18 (Tuesday)
Sustainability and Social Responsibility
Off-site
08:30~
August 27 (Thursday)
Medical Equipment & Diagnostics Committee
Off-site
14:00~
August 28 (Friday)
Automotive Components & Aftermarket
EBC
16:00~
August 31 (Monday)
Materials
EBC
17:30~
If you are interested in joining a committee meeting, please contact the EBC to confirm the time and meeting place.
The European Business Council in Japan specializes in Japanese government relations and public affairs. Among our various services, the EBC White Paper is by far the most important document that we annually produce.
The White Paper is read by not only Japanese authorities, but also by the various European embassies and the EU Delegation. Its recommendations to the Japanese government in 25 economic sectors are a useful tool for European businesses to advocate on various problems they encounter on – or to access to – the Japanese market.
We are therefore hoping that we can get the resources that are needed to print, translate and distribute this White Paper, something that has been done now for 20 years.
We would be very glad if you could support our work on improving better economic relations between the EU and Japan through one of OUR VARIOUS SPONSORSHIP PROGRAMMES.
Thank you in advance for your precious contribution.
European Business Council JAPAN
Sanbancho POULA Bldg. 2F, 6-7 Sanbancho, Chiyoda-ku, Tokyo 102-0075
102-0075東京都千代田区三番町6-7三番町POULAビル2F
TEL
03-3263-6222
  |   FAX 03-3263-6223
www.ebc-jp.com/