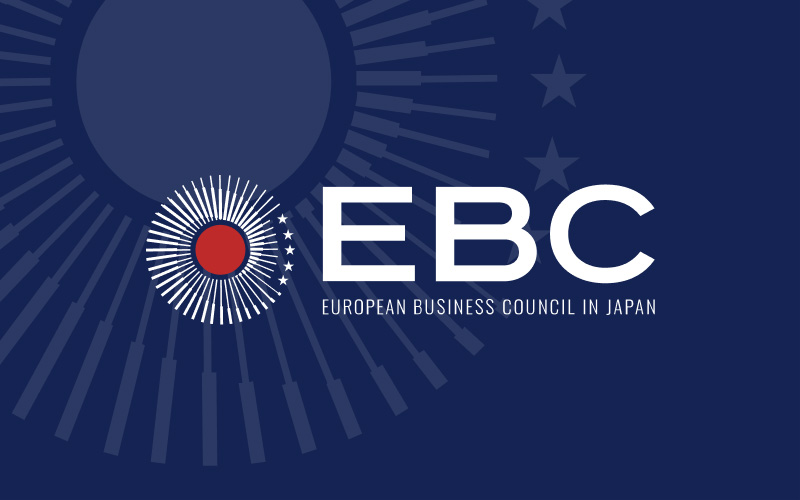 June 29, 2022

EBC Newsletter – June 29, 2022
Dear Friends of the EBC,

Last week, we organised a conference on the Economic Security Promotion Act. This law was passed by the Japanese Diet on 11 May of this year. While not including detailed regulations, it consists of four pillars: supply chain, critical infrastructure, reinforcement of technological base and secret patents. My colleague Bjorn Kongstad, Chief Policy Director, wrote a report for those who were not able to attend.

The EBC Sustainability and Social Responsibility Committee will hold its meeting on 6 July from 9:00am at the EBC. Ms. Hanna Hakko of E3G will give an overview of Japan's climate policies, especially in the context of the growing international pressure. There will also be ample time for members to give an update on what they are doing in regard to decarbonisation.
If you and your company are interested in joining, do send an email to Bjorn Kongstad ([email protected]). We look forward to seeing you on 6 July from 09:00 at the EBC in Toranomon!

Other events of interest:
The New Energy and Industrial Technology Development Organization (NEDO) and ADEME France (Environment and Energy Management Agency) will hold a webinar on the "Floating offshore wind power generation" to introduce the efforts of the governments and private companies.
-Date and time: Thursday 7 July 2022, 16:00-19:00
-Venue: Online (held at Webex Webinars)
-Language: Simultaneous interpretation between Japan and France (Material: English)
Website of the France side (in French only):
https://agirpourlatransition.ademe.fr/entreprises/recherche-evenements/energie-eolienne-flottante-france-japon
NEDO website (only in Japanese):
https://www.nedo.go.jp/events/AT09_100097.html
Financing for climate change mitigation: EU Taxonomy for sustainable activities and Japan's policy on carbon neutrality
–Wednesday 13 July 2022, 16:00 – 17:30, Zoom Platform with simultaneous interpretation
-Program: Click here
-Registration: Click here
We hope you stay positive and healthy during this difficult time.
Valerie Moschetti
EBC Chief Operating Officer
Date
Committee
Time / Location
July 6 (Wed)
Sustainability & Social Responsibility
EBC
0900~
July 21 (Thu)
Human Resources
Web
0930~
July 21 (Thu)
Medical Equipment & Diagnostics Committee
Off-site
1430~
Aug 25 (Thu)
Medical Equipment & Diagnostics Committee
Off-site
1430~
If you are interested in joining a committee meeting, please contact the EBC to confirm the time and meeting place.
European Business Council JAPAN
Toranomon Hills Business Tower 15F, 1-17-1 Toranomon, Minato-ku, Tokyo 105-6415
105-6415 東京都港区虎ノ門1-17-1 虎ノ門ヒルズビジネスタワー15階
www.ebc-jp.com/