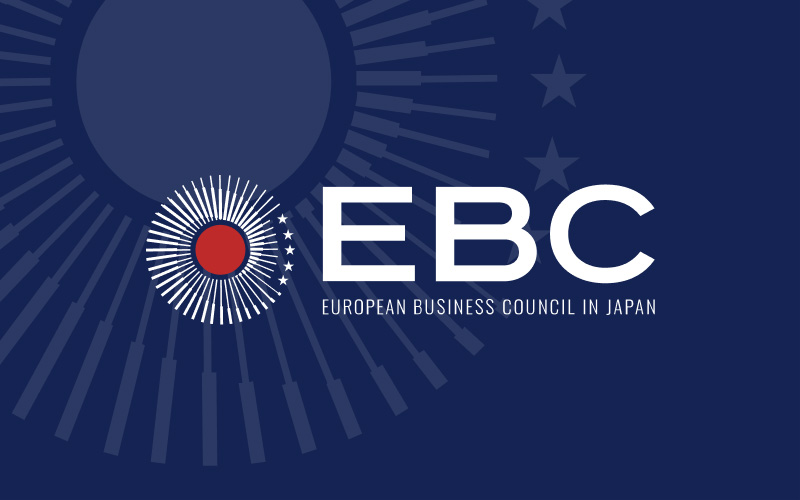 May 13, 2020

EBC Newsletter – May 13, 2020

Dear Friends of the EBC,

This week, the EBC continues the efforts to accurately inform its members about the current crisis.

We provide you with new documents aiming at better understanding the effects of Covid-19 on businesses and cities, mostly in Asia and in Europe:
The EuroCham Singapore published a series of surveys launched by European Chambers of Commerce around the world focusing on the economic impacts of COVID-19 on European companies in their area
Vicente J Luna, an analyst of worldwide big data on location and mobility, shares a presentation on how cities and business in Japan and in Europe are affected by Covid-19
We wish you a good reading and hope you stay positive and healthy during this difficult and unprecedented time.
Valerie Moschetti
EBC Chief Operating Officer
Surveys on the effects of COVID-19 on European Companies around the world
As you know, the EBC is member of the European Business Organization Worldwide Network, which mission is to "provide a platform for European Business Organisations at global and regional levels to share best practices and to advocate for European Business in third markets". We invite you to visit the EuroCham Singapore website to read reports sent by the EBO members about the effects of COVID-19 on European Companies around the world (reports released between February and April 2020).
How cities and business are affected by Covid-19
Vicente J Luna, a digital marketing expert, develops smart-city analytics and has deep knowledge in using data. He already shared presentations in previous issues of this Newsletter.

Today, he is offering a very interesting analysis of Google and Apple data which brings insights on how cities and business in Japan and in Europe are affected by Covid-19.
Webinars on supporting businesses affected by the covid-19 crisis
Upcoming EBC Committee Meetings
Date
Committee
Time / Location
May 15 (Friday)
Legal Services
Off-site
12:00~
May 28 (Thursday)
Human Resources
EBC
09:00~
June 1 (Monday)
Materials
EBC
17:30~
June 2 (Tuesday)
Retail & Wholesale
EBC
15:30~
June 11 (Thursday)
Logistics & Freight
EBC
12:00~
June 16 (Tuesday)
Sustainability and Social Responsibility
Off-site
08:30~
June 18 (Thursday)
Telecom Carriers
Telecom Equipment
EBC
10:00~
If you are interested in joining a committee meeting, please contact the EBC to confirm the time and meeting place.
The European Business Council in Japan specializes in Japanese government relations and public affairs. Among our various services, the EBC White Paper is by far the most important document that we annually produce.

The White Paper is read by not only Japanese authorities, but also by the various European embassies and the EU Delegation. Its recommendations to the Japanese government in 25 economic sectors are a useful tool for European businesses to advocate on various problems they encounter on – or to access to – the Japanese market.

We are therefore hoping that we can get the resources that are needed to print, translate and distribute this White Paper, something that has been done now for 20 years.

We would be very glad if you could support our work on improving better economic relations between the EU and Japan through one of OUR VARIOUS SPONSORSHIP PROGRAMMES.

Thank you in advance for your precious contribution.
European Business Council JAPAN
Sanbancho POULA Bldg. 2F, 6-7 Sanbancho, Chiyoda-ku, Tokyo 102-0075
102-0075東京都千代田区三番町6-7三番町POULAビル2F
TEL
03-3263-6222
| FAX 03-3263-6223
www.ebc-jp.com/
• This email has been sent from a send-only address. Please do not reply to this email.
• If you would like to change your registered e-mail address, please click here.
• Please click here to unsubscribe.