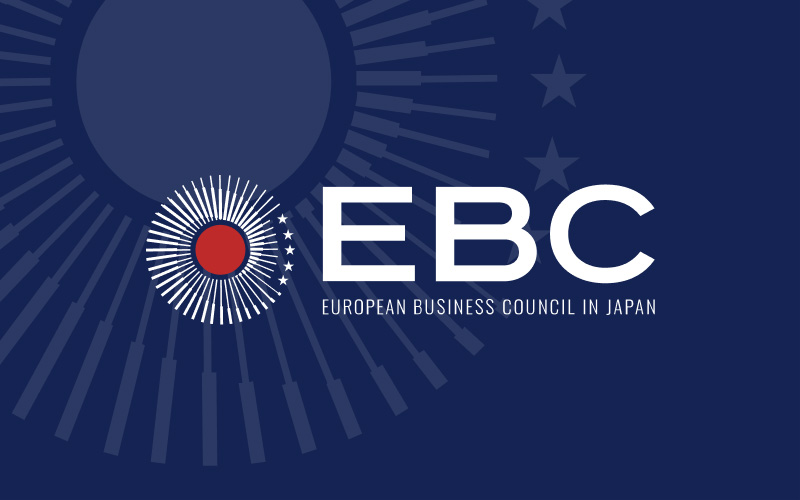 October 15, 2020

EBC Newsletter – October 15, 2020

Dear Friends of the EBC,

This week, we share with you several pieces of interesting information:

We wish you a good reading and hope you stay positive and healthy during this difficult time.

Valerie Moschetti
EBC Chief Operating Officer

Export2Markets Database,
your EU Gateway to trade info

If you are a small business looking to internationalise, Access2Markets is for you. This Database helps you export outside the EU or import into the EU and benefit from the EU's trade agreements.

The new web portal combines the Market Access Database, the EU Trade Helpdesk and much more in a single tool. Whether you are just starting out or an experienced trader, we have everything you need.

EU-Japan Webinar | 2020: Raising the ambition for climate | 19th October 2020
In this webinar held next week, the European Commission and the Ministry of the Environment of Japan will introduce the latest developments in their ambitions and efforts for climate action. Two businesses, L'Oréal from Europe and Ricoh from Japan, will illustrate how the Paris Agreement and the NDCs set by governments are key towards shifting business activities in sectors such as cosmetics and electronics.

Speakers and Agenda:
Opening remarks | Haize Siemers, Deputy Head of Delegation of the European Union to Japan
Raising climate ambition in the EU: towards carbon neutrality in 2050 | Tom van Ierland, Head of Unit, DG CLIMA, European Commission
Recent trends in public policies for climate in Japan | Yoshiteru Sakaguchi, Director, Ministry of the Environment of Japan
An example in the industry in Europe: Climate change and L'Oréal's commitment for 2030 | Jérôme Bruhat, President, CEO and Representative Director, L'Oréal Japan
An example in the industry in Japan: The efforts of Ricoh for a zero-carbon society | Hiromitsu Hatano, Executive Specialist, RicohFacilitator: Kae Katase, Senior manager, CDP Japan
The event will be in English and Japanese with simultaneous interpretation.
Details and registration (free)
From the Spanish Chamber of Commerce and Industry in Japan
SpCCJ is holding its annual Spain Japan Business Contribution Awards on 13th November at the Prince Park Tower. Join us and enjoy modern Spanish dishes paired by excellent line up of Spanish wine and cava, together with other representatives of Spain Japan business community.

Date: Friday, 13 November
Time: 19:00 – 22:00
Venue: The Prince Park Tower Tokyo
Fee: Member & Guest: JPY20,000/ Others: 25,000
Registration
Contact: [email protected]
*space limited

SpCCJ is also running a special raffle until 13th November with fantastic prizes such as luxury fashion goods, autographed football t-shirt, luxury hotel stay, premium wine and Spanish ham etc. It is open to everyone and tickets available from 1,000yen. Find out more details.
Subsidy from Tokyo Metropolitan Government to Support Base of Operations of Overseas Financial Corporations
The Tokyo Metropolitan Government is promoting initiatives with the aim of revitalizing Tokyo
as a global financial hub that brings together capital, human resources, and information from
around the world. To achieve that end, it is vital to encourage asset managers that fulfill the
roles of helping the people achieve stable asset formation and supplying assets on behalf of
existing financial systems, as well as FinTech corporations that provide new methods of
conducting business mainly in the financial sector, to enter Tokyo, and to revitalize Tokyo's
financial and economic sectors.Hence, the Tokyo Metropolitan Government grants the subsidy to Japanese Corporations, etc.
of Overseas Financial Corporations ( (Outline of Subsidy; Application Guideline) that have just been established in Tokyo to cover a part of costs necessary for promotion of growth of business, etc.
Upcoming EBC Committee Meetings
Date
Committee
Time / Location
October 20 (Tuesday)
Sustainability and Social Responsibility
Off-site
08:30~
October 22 (Thursday)
Medical Equipment & Diagnostics Committee
Off-site
14:00~
October 29 (Thursday)
Insurance
Off-site
07:30~
November 12 (Thursday)
Logistics & Freight
EBC
12:00~
November 19 (Thursday)
Medical Equipment & Diagnostics Committee
Off-site
14:00~
November 26 (Thursday)
Human Resources
EBC
09:00~
November 27 (Friday)
Legal Services
Off-site
12:00~
November 27 (Friday)
Automotive Components & Aftermarket
EBC
16:00~
November 30 (Monday)
Materials
EBC
17:30~
If you are interested in joining a committee meeting, please contact the EBC to confirm the time and meeting place.
European Business Council JAPAN
Sanbancho POULA Bldg. 2F, 6-7 Sanbancho, Chiyoda-ku, Tokyo 102-0075
102-0075東京都千代田区三番町6-7三番町POULAビル2F
TEL
03-3263-6222
  |   FAX 03-3263-6223
www.ebc-jp.com/