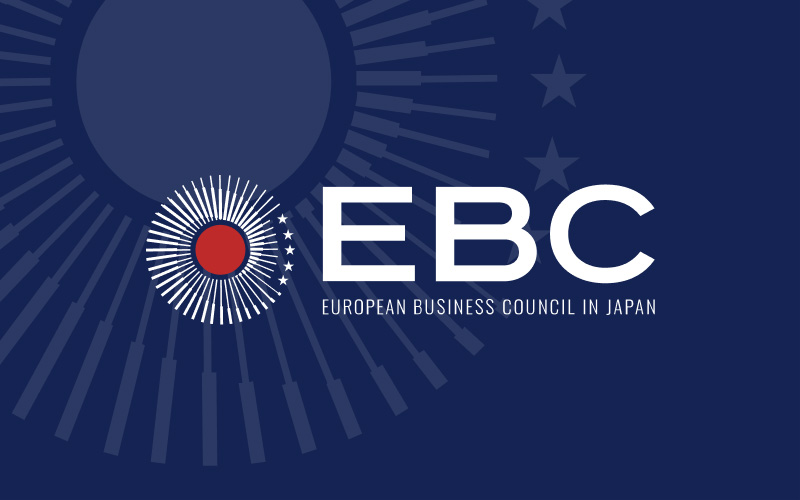 October 19, 2022

EBC Newsletter – October 19, 2022
Dear Friends of the EBC,

Since 11 October, Europeans no longer need a visa to enter Japan for a short stay not exceeding 90 days. However, there are still required documents to prepare before entering the country and the EBC team wrote a summary for you.

Yesterday 18 October, the French Chamber of Commerce and Industry in Japan organised the European Joint Chambers Networking Party 2022. Several Chambers from European countries participated in the event and it was the ideal opportunity to celebrate the 50th anniversary of the EBC with a nice birthday cake!

Today, we would like to share with you two events organised by our stakeholders :
The 7th Inter-Chamber Ski Race and Networking Retreat, Lotte Arai resort, Niigata – Skiing, snow, onsen, fun, race, family and friends
Networking at a mountain retreat while enjoying a good time with friends, family and business contacts is the promise of the Inter-Chamber Ski Race series. Open also to snowboarders and onsen lovers, it brings together members of foreign business chambers in Japan, members of the Japanese business community, contacts from Niigata and friends of Alpine winter sports.
Date: 18 February 2023, registration open from this week
Supporting chambers include the chambers from Belgium-Luxembourg, Denmark, Germany, Spain, Swiss and hopefully many more.
The Nordic Chambers of Commerce in Japan are happy to announce the return of the Nordic Christmas Gala on 8 December.
The Nordic Christmas Gala is the only large scale gala dinner in Japan celebrating Nordic culture. It is a great opportunity to celebrate the end of the year with family, colleagues, friends and business partners.
The Nordic Christmas Gala is organised jointly by DCCJ, FCCJ, ISCCJ and SCCJ.
Members of the European Business Council will be able to attend at members rate.
For full event information and registration, please see the event page.
We hope you stay positive and healthy during this difficult time.
Valerie Moschetti
EBC Chief Operating Officer
Japan should target around 30 trillion yen ($201 billion) for a new economic package to be compiled later this month, a senior ruling party lawmaker said Tuesday as the government aims to help ease the pain of accelerating inflation and support the economy. (The Mainichi)
Restarting nuclear reactors would help ease the impact of a weak yen on the Japanese economy by reducing fuel imports for power generation, the industry minister said Tuesday.
Despite lingering public concern about nuclear power following the Fukushima disaster, Economy, Trade and Industry Minister Yasutoshi Nishimura stressed that each resumed reactor would eliminate the need to import 1 million tons of liquefied natural gas, which could soften pressure to sell the yen for the U.S. dollar. (Japan Today)
The Japanese government said Thursday it will scrap in principle health insurance cards in fall 2024 and integrate them into the "My Number" national identification system.
According to the plan, My Number cards will become mandatory as Japan's health insurance system covers all residents. The move is part of efforts to promote cards issued under the ID system, which has proven unpopular with only half the population currently carrying them. (Japan Today)
Date
Committee
Time / Location
Oct 20 (Thu)
Insurance
Web
0730~
Oct 20 (Thu)
Medical Equipment & Diagnostics Committee
Off-site
1430~
Oct 21 (Fri)
Railways
EBC & Web
1600~
Nov 17 (Thu)
Human Resources
Web
0930~
Nov 17 (Thu)
Medical Equipment & Diagnostics Committee
Off-site
1430~
Nov 18 (Fri)
Railways
EBC & Web
1600~
Nov 18 (Fri)
Automotive Components & Aftermarket
EBC & Web
1600~
Nov 24 (Thu)
Legal Services
Web
09:00~
If you are interested in joining a committee meeting, please contact the EBC to confirm the time and meeting place.
European Business Council JAPAN
Toranomon Hills Business Tower 15F, 1-17-1 Toranomon, Minato-ku, Tokyo 105-6415
105-6415 東京都港区虎ノ門1-17-1 虎ノ門ヒルズビジネスタワー15階
www.ebc-jp.com/