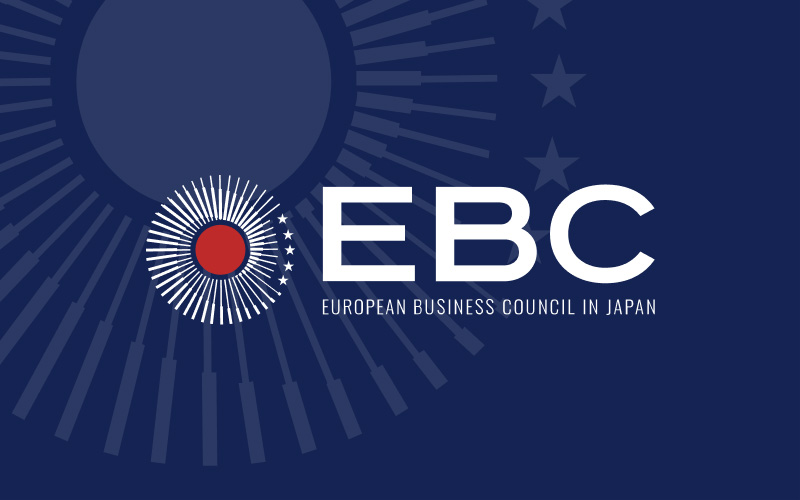 October 20, 2021

EBC Newsletter – October 20, 2021
Dear Friends of the EBC,

While Japanese borders are still difficult to cross for foreign non-residents, let's prepare the future of our European companies on the local market through a few events and readings.

– Japan's Next Normal – What to Expect From A New Government? 21 October 2021, 16:00 – 17:00 (Austrian Business Council)

– Business Summit 2021 – "Visions for 2050 – A Path towards an imaginative and sustainable future" – 9 November 2021, 10:30 – 19:30 (French Chamber of Commerce and Industry in Japan)

I also recommend you read the latest Newsletter of the EU-Japan Centre for Industrial Cooperation, which includes reports on various markets in Japan (e.g. e-Health and Telemedicine in Japan; The Vegetarian and Vegan market(s) in Japan, etc.), a report by Paul van der Plas on "Post -pandemic industries – Opportunities for EU & Japanese businesses in adapting together to a post-Covid world" with the support from the Centre's MINERVA Market & Policy Intelligence action, and many other interesting articles and events.

The EBC remains active on the entry restrictions issue, and you are most welcome to contact us if you are facing any problems.

Enjoy your readings!

We hope you stay positive and healthy during this difficult time.

Valerie Moschetti
EBC Chief Operating Officer
Events organised by the European National Chambers in Japan
EU-Japan Centre for Industrial Cooperation – October 2021 Newsletter
Date
Committee
Time / Location
Oct 21 (Thursday)
Insurance
Web
0730~
Oct 21 (Thursday)
Medical Equipment & Diagnostics Committee
Off-site
1430~
Oct 29 (Friday)
Railways
EBC & Web
1600~
Nov 18 (Thursday)
Medical Equipment & Diagnostics Committee
Off-site
1430~
Nov 25 (Thursday)
Human Resources
Web
0900~
If you are interested in joining a committee meeting, please contact the EBC to confirm the time and meeting place.
The EBC published its annual document on the Japanese regulatory business environment in July 2020. The 2021 White Paper will be released soon.

The 2020 White Paper is called "Strengthening partnerships – in crisis and opportunity alike" . The opportunity is of course referring to the EU-Japan EPA that entered into force on February 1, 2019. Unfortunately, at the same time the COVID -19 crisis struck the world.

We are, however, confident that with our recommendations, the European and Japanese economies and companies will continue to prosper.
European Business Council JAPAN
Sanbancho POULA Bldg. 2F, 6-7 Sanbancho, Chiyoda-ku, Tokyo 102-0075
102-0075東京都千代田区三番町6-7三番町POULAビル2F
TEL
03-3263-6222
  |   FAX 03-3263-6223
www.ebc-jp.com/