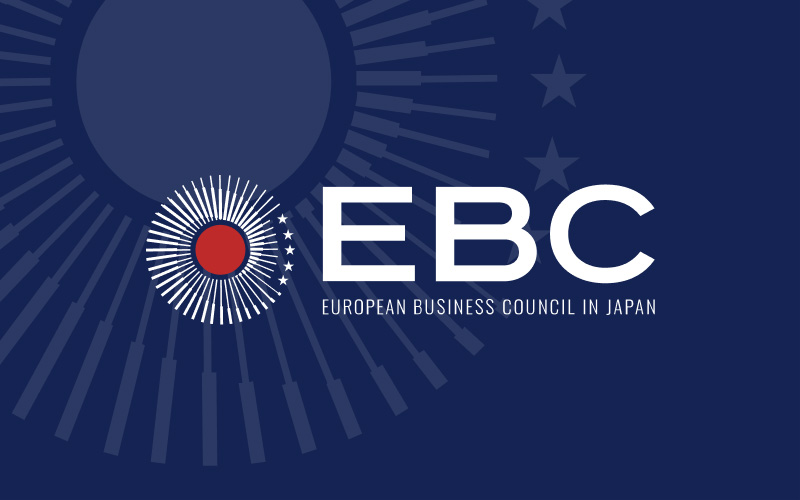 October 21, 2020

EBC Newsletter – October 21, 2020

Dear Friends of the EBC,

This week, a European businessman who came to Japan on a short-term business trip shared with us the documents he had to submit to the Japanese Embassy in his country of residence and on his arrival at Haneda.

The EBC warmly thanks him for providing this useful information and hopes this short article will help your colleagues or clients prepare their next trip to Japan.

We also communicate an interesting webinar hosted on October 22nd by the European Delegation in Japan on "COVID-19 & Connectivity".

We wish you a good reading and hope you stay positive and healthy during this difficult time.

Valerie Moschetti
EBC Chief Operating Officer

In your country of residence, take an appointment by email with the Japanese Embassy.
The below document explains the whole process for a short-term business trip (point 2 on page 3):

You will need to fill in different forms:

At the Japanese Embassy, you will also receive a COVID-19 test document in English and Japanese. The doctor/clinic that will make the test have to fill it not more than 72 hours prior to landing in Japan.

On your arrival in Japan:
You will have to present the stamped (by the Japanese Embassy) "Residence Track" document at the customs in Tokyo with the Japanese/English COVID-19 test results.
"COVID-19 & Connectivity" Webinar
The Delegation of the European Union in Japan is hosting on Thursday 22 October at 4:30pm (JST) the last of the EU-Japan Webinar Series on COVID-19, with the topic of "Connectivity".

In this webinar, European and Japanese experts and senior officials will analyse the real and potential impact of COVID-19 on the EU-Japan Connectivity Partnership, signed between the EU and Japan in September 2019. The EU and Japan recognise the importance of mobilizing levers and tools to spur private investment and intend to cooperate to facilitate financing of sustainable connectivity, including through possible joint projects, with the engagement of private sector from the Western Balkans to Africa and to the Indo Pacific.

The webinar will be in Japanese and English (simultaneous interpretation will be provided).

Information and registration at this address.
Upcoming EBC Committee Meetings
Date
Committee
Time / Location
October 22 (Thursday)
Medical Equipment & Diagnostics Committee
Off-site
14:00~
October 29 (Thursday)
Insurance
Off-site
07:30~
November 12 (Thursday)
Logistics & Freight
EBC
12:00~
November 19 (Thursday)
Medical Equipment & Diagnostics Committee
Off-site
14:00~
November 26 (Thursday)
Human Resources
EBC
09:00~
November 27 (Friday)
Legal Services
Off-site
12:00~
November 27 (Friday)
Automotive Components & Aftermarket
EBC
16:00~
November 30 (Monday)
Materials
EBC
17:30~
If you are interested in joining a committee meeting, please contact the EBC to confirm the time and meeting place.
European Business Council JAPAN
Sanbancho POULA Bldg. 2F, 6-7 Sanbancho, Chiyoda-ku, Tokyo 102-0075
102-0075東京都千代田区三番町6-7三番町POULAビル2F
TEL
03-3263-6222
  |   FAX 03-3263-6223
www.ebc-jp.com/