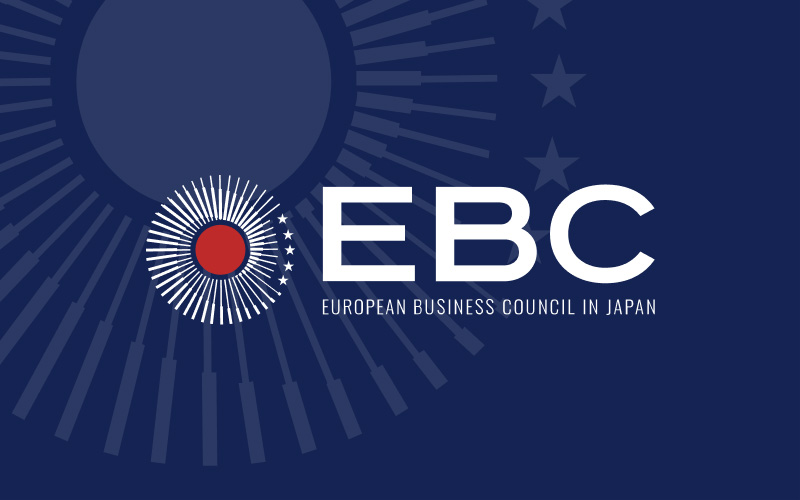 September 11, 2020

EBC Newsletter – September 11, 2020
Dear Friends of the EBC,

Following the implementation, on September 1st, of the new entry procedures to (re-)enter Japan, the EBC has issued a new statement.

We welcome this first step, but we would like to point out three issues:
Non-Japanese nationals have to be tested overseas before coming back to Japan, which can be problematic for businesspeople that are abroad for a day or two only. Furthermore, Japanese nationals do not need to follow this procedure;
The lifting does not address the issue of new incoming expats, except for a few cases. The EBC believes that Japan needs to open up its border for them as they are vital to the Japanese economy;
While implementing an appropriate medical protocol, the Japanese government needs to issue guidelines on how short-term businesspeople that are essential to support both European and Japanese companies can enter Japan.
We will therefore continue our high-level meetings to advocate for further relaxation.
We are also preparing a webinar on the new (re-)entry procedures at the end of the month, as many points still look vague according to the various emails we are receiving. You are welcome to send us your questions in advance (see details below).
We wish you a good reading and hope you stay positive and healthy during this difficult time.
Valerie Moschetti
EBC Chief Operating Officer
EBC statement on the latest changes to the (re-)entry ban to Japan
Webinar on the new (re-)entry procedures
Dear EBC friends,

I am certain you have read about the latest changes to the re-entry ban. The EBC continues to work on this issue to improve not only the situation for residents, but also for new visa-holders who have not yet become residents and for short-term businesspeople.

In regards to this, we are interested in knowing your thoughts and especially what questions you may have. We are continuously meeting various ministries and such questions would also help us ask the right questions and get the answers that would benefit you.

We are planning to organize a webinar at the end of September/beginning of October with a government representative, where some of your questions could be answered.
This is to be confirmed and more information will hopefully come in a future newsletter.

Please send in your questions to [email protected].
In the subject line, mention "Questions on entry restrictions".

Please understand that we can neither ask nor answer all questions, but we hope to get answers to the most common questions.
The main issues of the EBC Human Resources Committee have long been immigration, labour-market regulations, and pensions. Since the coronavirus struck, the group's priorities were suddenly very different. These days, members are focused on keeping employees safe and their companies operating productively— amid social distancing and other restrictions —as they and a significant portion of their colleagues work away from the office.

Read this EuroBiz article to know more about the HR committee and send us an email if you want to join!
Upcoming EBC Committee Meetings
Date
Committee
Time / Location
September 15 (Tuesday)
Retail & Wholesale
EBC
15:30~
September 17 (Thursday)
Telecom Carriers
Telecom Equipment
EBC
10:00~
September 24 (Thursday)
Human Resources
EBC
09:00~
September 24 (Thursday)
Medical Equipment & Diagnostics Committee
Off-site
14:00~
October 20 (Tuesday)
Sustainability and Social Responsibility
Off-site
08:30~
October 22 (Thursday)
Medical Equipment & Diagnostics Committee
Off-site
14:00~
October 29 (Thursday)
Insurance
Off-site
07:30~
If you are interested in joining a committee meeting, please contact the EBC to confirm the time and meeting place.
European Business Council JAPAN
Sanbancho POULA Bldg. 2F, 6-7 Sanbancho, Chiyoda-ku, Tokyo 102-0075
102-0075東京都千代田区三番町6-7三番町POULAビル2F
TEL
03-3263-6222
  |   FAX 03-3263-6223
www.ebc-jp.com/