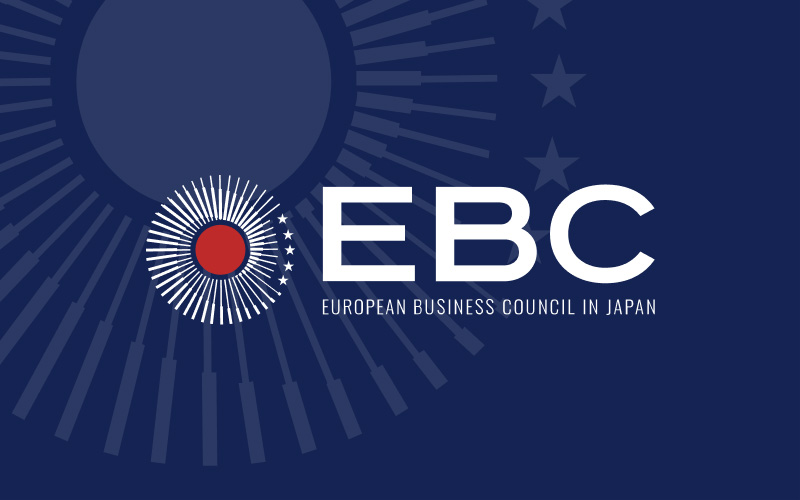 September 13, 2023

EBC Newsletter – September 13, 2023
Dear Friends of the EBC,

This week, allow me to introduce you the latest publication by the EU Commission Directorate-General for Internal Market, Industry, Entrepreneurship & SMEs on the Overview of EU instruments contributing to the Internationalisation of EU Business. This overview aims at facilitating access to information pertinent to EU stakeholders pursuing business internationalisation regarding available direct and indirect EU funding instruments.

Let me remind you that registrations for the 19th North America-Europe Golf Challenge in Japan 2023 are still open (Friday, 6 October, Atsugi Kokusai C.C. in Kanagawa Prefecture). This event is jointly organised by EBC, ACCJ and CCCJ. If you have any questions, please contact Antti Kunnas (FCCJ) on behalf of the Cup's Task Force.

I would also like to draw your attention to 2 seminars that might be of interest to you:
The EU-Japan Centre for Industrial Cooperation is organising a Zoom webinar on the Current Status and Prospects of EU-Japan Relations – Focusing on green, digital, economic security, etc. (21 September, 15:00-16:00, in Japanese only / Free event)
The Local Partnership Cooperation Division of MOFA will host a "Regional Promotion Seminar in Fiscal Year 2023" (announcement / brochure) to introduce the attractiveness of a few Japanese regional areas (19 October, 16:00-19:00, Happo-En). This seminar will be co-organised with Nara Prefecture, Shizuoka Prefecture, Koriyama City of Fukushima Prefecture, Ishioka City of Ibaraki Prefecture. Representatives of these local governments will make a presentation and talk about their policy, international activities, local food and products.
The EBC team is looking forward to hearing from you soon,
Valerie Moschetti
EBC Chief Operating Officer
The Japanese government has begun to consider opening up the transport industry to foreign drivers of trucks, buses and taxis by adding them to a specified resident category amid significant labor shortages. The Ministry of Land, Infrastructure, Transport and Tourism is discussing the matter with the Immigration Services Agency as it looks to add the automobile transport industry to the "specified skilled worker" category, a resident status for foreign nationals who are ready to work immediately in industries struggling to secure labor. (The Mainichi)
Several countries including Japan and Germany will start to develop international rules for issues such as quality standardization for the widespread use of e-fuel, a synthetic fuel made from carbon dioxide (CO2) and hydrogen. E-fuel, also called artificial crude oil, can be used as an alternative to fossil fuels and is seen as a key to decarbonization. (The Japan News)
A demonstration satellite scheduled to be launched within fiscal 2023 that aims to approach space debris, apparently in the first attempt of its kind in the world, was shown to the press on Sept. 7. The satellite, dubbed ADRAS-J, was unveiled by Tokyo-based venture Astroscale Japan Inc., which is developing technology to remove space debris including the remains of satellites and rockets that have reached the end of their operational lives. (The Mainichi)
Date
Committee
Time / Location
Sep 14 (Thu)
Telecommunications Equipment
Web
1000~
Sep 27 (Wed)
Food & Agriculture
hybrid
1730~
Sep 28 (Thu)
Human Resources
hybrid
0930~
Oct 18 (Wed)
Legal Services
TBC
1200~
Oct 19 (Thu)
Medical Equipment & Diagnostics
Off-site
1430~
Oct 20 (Fri)
Railways
hybrid
1600~
Oct 26 (Thu)
Human Resources
hybrid
0930~
Oct 27 (Fri)
Automotive Components & Aftermarket
hybrid
1600~
If you are interested in joining a committee meeting, please contact the EBC to confirm the time and meeting place.
European Business Council JAPAN
Toranomon Hills Business Tower 15F, 1-17-1 Toranomon, Minato-ku, Tokyo 105-6415
105-6415 東京都港区虎ノ門1-17-1 虎ノ門ヒルズビジネスタワー15階
www.ebc-jp.com/