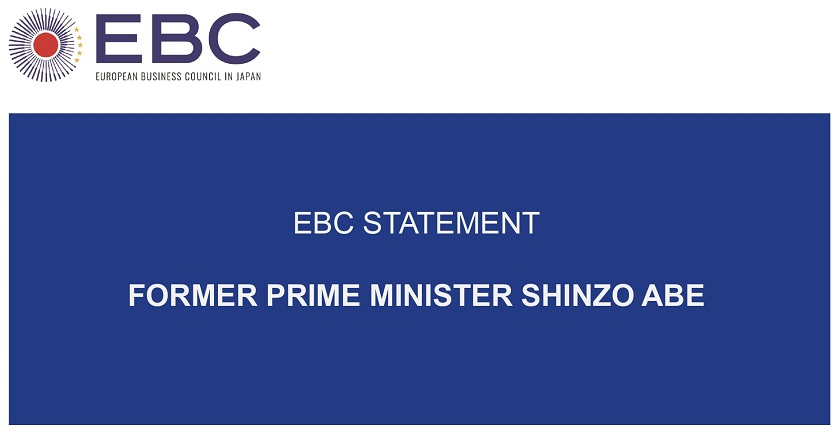 July 11, 2022

EBC Statement on Passing of Former Prime Minister Shinzo Abe

The EBC is saddened and devastated by the news of the passing of Former Prime minister Shinzo Abe.

Between 2012 and 2020, Mr. Abe, as leader of Japan, brought stability and was instrumental in the return of Japan to the global stage. Not only were we introduced to Abenomics, but also to the famous three arrows. Through these, Japan took a big step towards reinvigoration and economic growth.

He was a great friend of Europe and has contributed to the deepening and strengthening of Europe-Japan relations in all areas with, in particular the signature of the EU-Japan EPA.

Mr Abe also became the longest-serving Prime Minister in Japan's history. A testament to his tenacity and prowess. Not only was he a great stateman in Japan, but also globally. He will be irreplaceable and sorely missed.

The EBC would like to extend its sincere condolences to his family, colleagues, and the people of Japan.