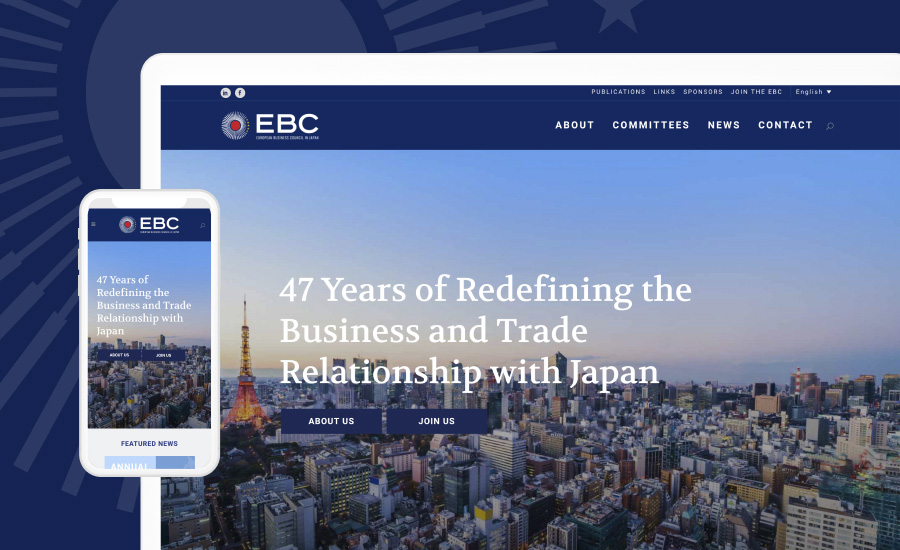 March 17, 2020

Welcome to the new EBC website

Our website has been completely redesigned and rebuilt on a solid, modern platform that will support the EBC for many years to come. Among the many enhancements are the following highlights:
the main navigation has been streamlined to make finding things quicker and easier
the site now also looks fantastic on all devices, including mobiles and tablets
Eurobiz Japan magazine can now be read in full directly in the browser (starting from January 2020, previous issues downloadable as PDFs)
The new site is running on the popular WordPress platform. With its intuitive backend, the EBC management team can now make updates much more easily, without the need for technical help.
We hope you enjoy using the new website and find it a big improvement.
The new site was designed and built by leading full-service digital creative agency — Paradigm.