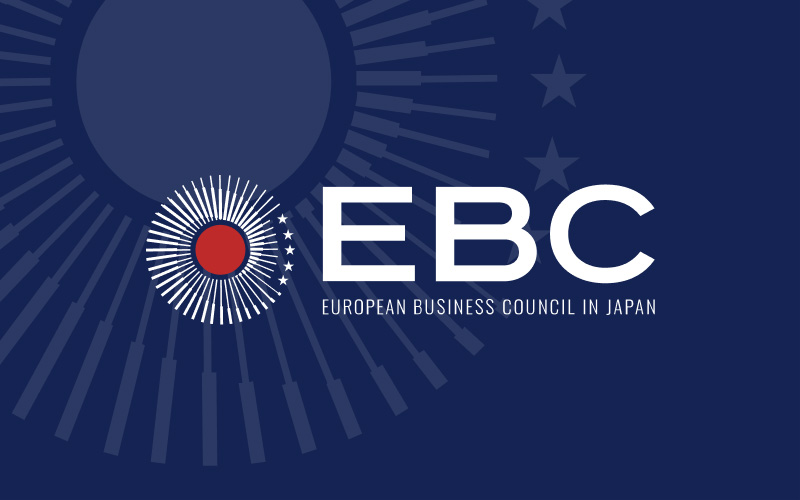 April 20, 2022

EBC Newsletter – April 20, 2022

Dear Friends of the EBC,

We are glad to invite you to our first 2022 EBC Briefing on "Tax Transparency in the Digital Economy". It will take place in a hybrid mode on Wednesday 27 April at 2:00pm. Our speaker, Mr. Artur Olszewski, is Tax Policy Adviser at the OECD Centre for Tax Policy and Administration and was one of the drafters of the Model Reporting Rules for Digital Platforms and the Crypto-Asset Reporting Framework. You can already register at [email protected] and tell us if you will attend online or in person (limited to 20 people).

We would like to draw your attention on the report on "Trade of Goods and Services Between the EU Member States and Japan 2021"  prepared by the EU-Japan Centre for Industrial Cooperation. It will provide you with several useful data and give you an outlook on the current state of trade between the EU and Japan.

We hope you stay positive and healthy during this difficult time.

Valerie Moschetti
EBC Chief Operating Officer

Click here for further details.

This report focuses primarily on the balance of trade between Japan, the EU and its constituent Member States in 2021. The report begins by analysing Japanese trade with the EU as a whole (both for goods and services) and then provides a country-by-country analysis for each individual EU Member States. It also provides a breakdown of goods traded between Japan and EU by category (i.e. chemicals, manufactured goods, food and livestock, etc.). Finally, it includes some information about bilateral agreements that have been signed in 2021 between the EU or each Member State and Japan.
Date
Committee
Time / Location
April 21 (Thu)
Human Resources
Web
0930~
Apr 21 (Thu)
Medical Equipment & Diagnostics Committee
Off-site
1430~
Apr 22 (Fri)
Railways
EBC & Web
1600~
May 11 (Wed)
Energy
EBC&Web
1330~
May 20 (Fri)
Automotive Components & Aftermarket
EBC&Web
1600~
May 20 (Fri)
Railways
EBC & Web
1600~
Mary 26 (Thu)
Legal Services
Web
09:00~
May 26 (Thu)
Human Resources
Web
0930~
May 26 (Thu)
Medical Equipment & Diagnostics Committee
Off-site
1430~
If you are interested in joining a committee meeting, please contact the EBC to confirm the time and meeting place.
European Business Council JAPAN
Toranomon Hills Business Tower 15F, 1-17-1 Toranomon, Minato-ku, Tokyo 105-6415
105-6415 東京都港区虎ノ門1-17-1 虎ノ門ヒルズビジネスタワー15階
www.ebc-jp.com/