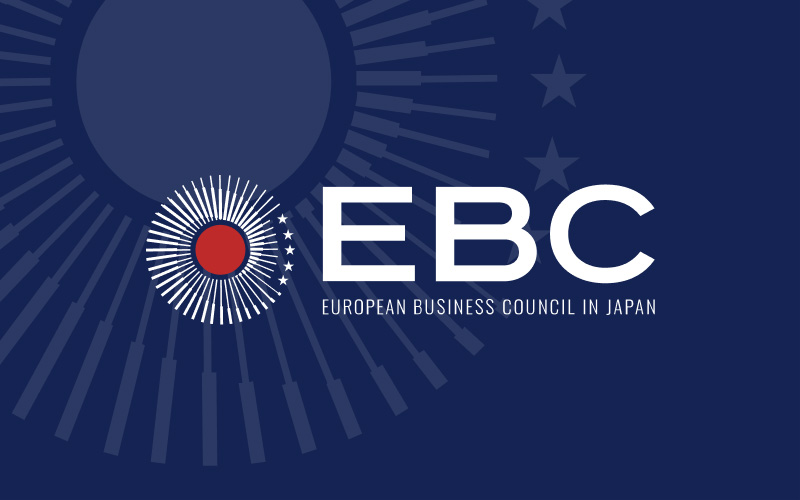 August 19, 2020

EBC Newsletter – August 19, 2020
Dear Friends of the EBC,

We hope you had a great Obon week and were able to relax a little bit.

The EBC remained active to advocate against the (re-)entry ban to Japan and met Japanese ministries, organizations, and leaders. On August 17, we published, together with the ACCJ, ANZCCJ and the BCCJ, a statement on the travel restrictions imposed to foreign residents who are currently unable to come back or leave and re-enter Japan.

Since April, European companies are contacting us to convey their hardships due to the (re-)entry ban. Additionally, in the past few weeks, certain Japanese business people and organizations have become more vocal about the negative impact of the ban on their own companies including Keizai Doyukai (Japan Association of Corporate Executives), Mr. Mikitani, CEO of Rakuten and Dr. Mori, president of DMG Mori Seiki, the largest machine tool manufacturer in Japan.

We hope our concerns and their voices will soon be heard by the Japanese government.

We wish you a good reading and hope you stay positive and healthy during this difficult time.

Valerie Moschetti
EBC Chief Operating Officer
EBC statement on the travel restrictions imposed to foreign residents who are currently unable to come back or leave and re-enter Japan
The European Business Council in Japan (EBC) issued this statement on August 17 with the ACCJ, ANZCCJ and BCCJ.

While the situation has somewhat improved with the possibility to leave and return under specific circumstances and the recent removal of the ban for residents that left before March or April (depending on the country from which the individual returns), the EBC and the organizations mentioned above remain concerned.

To read the full statement in English, follow this link.
To read the full statement in Japanese, follow this link.
Keizai Doyukai Chairman's message: Opinion on Latest Government Measures
Interview of Mr. Mikitani, CEO of Rakuten
On August 17, Mr. Hiroshi Mikitani, the well-known founder and CEO of Rakuten Inc. and Representative Director of the Japan Association of New Economy, gave his comments on the negative impact of the (re-)entry ban to Japan for foreigners on the Japanese economy (in Japanese).
Interview of Mr. Mori,
President of DMG Mori Seiki
The German Chamber of Commerce and Industry in Japan organized a roundtable on August 18 with Dr. Masahiko Mori, president of DMG Mori Seiki, the largest machine tool manufacturer in Japan. Dr. Mori shared his views with the Nikkei Shimbun about the negative impact of the (re-)entry ban to Japan for foreigners on the Japanese companies and on the Japanese economy.

The article can be read in Japanese and includes an English translation.
EU-Japan Webinar Series on COVID-19
The EU Delegation is organizing a series of nine online webinars until September 24 in different policy areas ranging from green recovery to trade to public health, bringing together EU and Japanese experts to discuss the impact, policy response and EU-Japan cooperation regarding COVID-19.

Next webinar: September 2 "Webinar N6 – COVID-19 & Energy"

Language: Japanese and English (simultaneous interpretation)
Participation fee: Free
Information and Registration: https://www.eujapanspa.jp/
Enquiries: [email protected]
Tokyo Financial Award 2020 –
ESG Investment Category
Tokyo Metropolitan Government is calling for measures taken by financial institutions (domestic and overseas asset owner, asset manager, rating agencies etc.) to promote ESG investment (ESG investment subcategory), and SDGs management that is practiced by businesses (including financial institutions) in the SDGs subcategory.
https://finaward.metro.tokyo.jp/en/
https://finaward.metro.tokyo.jp/en/esg/

Based on the themes, they will accept applications from financial institutions that have shown a great achievement in ESG investment promotion in ESG Investment Category (ESG investment subcategory).

After the screening process, the 3 best businesses will be awarded at the early Feb 2021 award ceremony.
Prior to your submission, please refer to the Submission Guidelines.
Application Due Date:Oct 16, 2020, 11:59 PM 〈JST〉
Upcoming EBC Committee Meetings
Date
Committee
Time / Location
August 27 (Thursday)
Medical Equipment & Diagnostics Committee
Off-site
14:00~
August 28 (Friday)
Automotive Components & Aftermarket
EBC
16:00~
August 31 (Monday)
Materials
EBC
17:30~
September 2 (Wednesday)
Energy
EBC
13:30~
September 4 (Friday)
Legal Services
Off-site
12:00~
September 10 (Thursday)
Logistics & Freight
EBC
12:00~
If you are interested in joining a committee meeting, please contact the EBC to confirm the time and meeting place.
European Business Council JAPAN
Sanbancho POULA Bldg. 2F, 6-7 Sanbancho, Chiyoda-ku, Tokyo 102-0075
102-0075東京都千代田区三番町6-7三番町POULAビル2F
TEL
03-3263-6222
  |   FAX 03-3263-6223
www.ebc-jp.com/