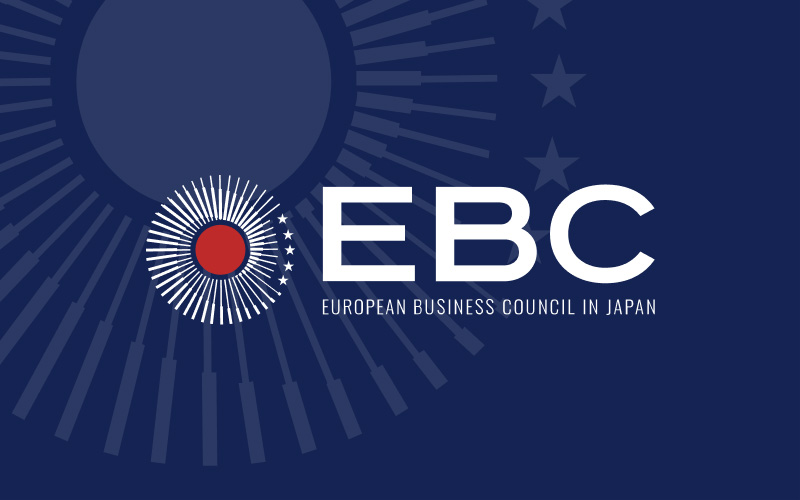 July 05, 2023

EBC Newsletter – July 5, 2023

Dear Friends of the EBC,

On Monday 3 July, European Commissioner for Internal Market Thierry Breton and EU Ambassador to Japan Jean-Eric Paquet invited the EBC Defense and Security Committee at the EU Delegation for a meeting on the current global challenges and potential EU-Japan industrial collaborations in the defense and security areas. As a matter of fact, in our White Paper, the Committee underlines the low level of industrial collaboration between the two regions and a lack of transparency of the procurements in these sectors.
If you are a company in the Food industry with non-tariff barrier issues, you may be interested in getting more details about the Food & Agriculture Committee work. Please read this article and get back to our Chief Policy Director if you would like to join the EBC to solve your problems !

The EBC Legal Service Committee will organise a committee meeting on 12 July from 12:00 at the EBC. This is a perfect opportunity to meet colleagues and experts from the legal field. Do feel free to forward this to your legal department. To register, send an email to [email protected]

The EBC team is looking forward to hearing from you soon,

Valerie Moschetti
EBC Chief Operating Officer
A third-party audit and certification system for generative artificial intelligence is among policies being considered by the government to ensure AI firms comply with relevant laws and regulations, according to a draft outline of measures seen by The Yomiuri Shimbun. The draft stresses the need to improve transparency in the AI sector amid the rapid spread of generative artificial intelligence models that can create text and images based on data from the internet, among other sources. (The Japan News)
The industry ministry plans to offer a tax incentive for corporate innovations, such as patents and copyrights, to encourage domestic and foreign companies to establish research and development centers in Japan. The "innovation box," as the tax break is called, applies a preferential rate lower than the ordinary corporate tax to income from intellectual properties derived through research and development in Japan. (The Asahi Shimbun)
The European Union is rapidly stepping up its defense, security and economic ties with Japan with an eye on Russia's aggression in Ukraine and China's increasingly hegemonic activities. "In view of unprecedented challenges to peace and security, we agree to develop a security partnership," says a draft EU-Japan joint statement to be released at a summit meeting scheduled for July 13 in Brussels. The draft sets out plans to bolster the EU-Japan security partnership in light of the threats posed by Beijing and Moscow. (The Japan News)
Date
Committee
Time / Location
July 12 (Wed)
Legal Services
EBC
1200~
July 14 (Fri)
Railways
hybrid
1600~
July 20 (Thu)
Medical Equipment & Diagnostics
Off-site
1430~
Aug 24 (Thu)
Medical Equipment & Diagnostics
Off-site
1430~
Aug 30 (Wed)
Logistics and Freight
hybrid
0900~
If you are interested in joining a committee meeting, please contact the EBC to confirm the time and meeting place.
European Business Council JAPAN
Toranomon Hills Business Tower 15F, 1-17-1 Toranomon, Minato-ku, Tokyo 105-6415
105-6415 東京都港区虎ノ門1-17-1 虎ノ門ヒルズビジネスタワー15階
www.ebc-jp.com/