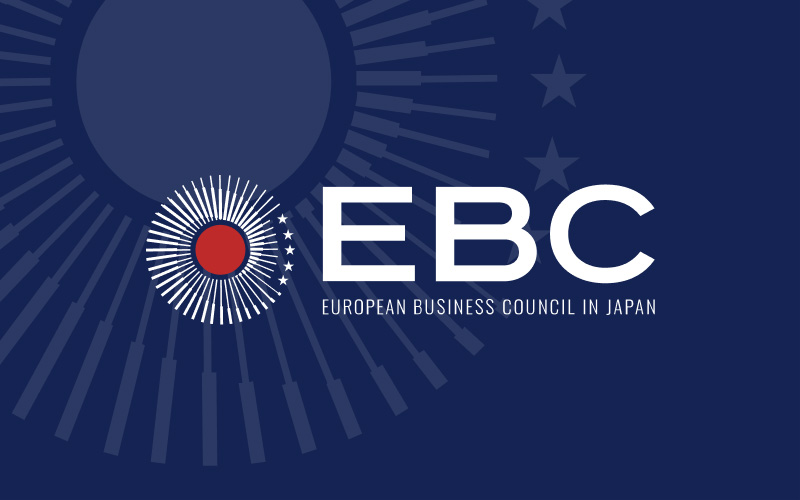 November 01, 2023

EBC Newsletter – November 1, 2023

Dear Friends of the EBC,

On 26 October, the EBC Automotive Components and Aftermarket committee, together with McKinsey & Company arranged a presentation on the transformation of the automotive industry in China. With the advancements of ADAS technology, Electric vehicles, and ICVs (Intelligent Connected Vehicles), entire supply chains are being disrupted. As new business models are emerging, investors and companies from other industries see unfolding opportunities in the disrupted Automotive market. We thank McKinsey and Chris Seidel, EBC Committee Chair, for offering this opportunity to our committee members!
On 28 October, Mr. Peter Roland, President of the Danish Chamber of Commerce and Vice President of the EBC, represented our organisation at a seminar organised by the FDI Division of METI on the occasion of the G7 Trade Ministers Meeting in Osaka. The Chambers of Commerce of all G7 Nations had fruitful exchanges with business associations in Osaka.
On 30 October, the EBC went to OECD Headquarters in Paris to meet with Ms. Muge Adalet McGowan, Deputy Head of Division/Senior Economist Country Studies, and Mr. Tetsuya Yoshioka, Economist, Country Studies 3-Desk Japan/Ireland at the Economics Department. We talked about Japan's economy and exchanged on the main issues European companies have on the Japanese market. The OECD Economic Survey Japan 2024 will be released in January, and we are looking forward to welcoming the team to Tokyo for a presentation to our members.
On the same day, we also met Mr. Lazare Idir at MEDEF International. We discussed the role of our organisations in serving French and European companies, the regulatory barriers that still exist on the Japanese market and the potential for FDI in Japan.
On 31st October, we met H.E Makita SHIMOKAWA, Ambassador of Japan to France. We are delighted that he gave us some time to present the EBC and its roadmap and are looking forward to continue our cooperation!
I would like to remind you that on 16 November (15:00-20:00), the EBC Automotive Components and Aftermarket Committee, supported by AHK Japan, the Delegation of the EU to Japan and the EU-Japan Centre for Industrial Cooperation, will organise a hybrid Digital Automotive Summit that will bring together industry, policy, and advocacy leaders of the Japanese and European Automotive Industry.

In conclusion, for a relaxed and friendly evening, we recommend you to register for the

Danish Chamber of Commerce annual Christmas Beer Event

on November 2nd 

from 18:30-22:00 at Cafe Legato in Shibuya. 

You will enjoy Danish-style Christmas beer from AJB Co. and Mikkeller, including two drinks, a buffet, entry to our Christmas raffle, and live Jazz music for networking.

The EBC team is looking forward to hearing from you soon!

Valerie Moschetti
EBC Chief Operating Officer
The leaders of the Group of Seven advanced economies, including Japan, said Monday that they have agreed on international guiding principles for artificial intelligence developers and a related code of conduct for them. The leaders issued a joint statement urging AI developers to abide by the guidelines, which list their responsibilities. (The Japan News)
Japan plans to subsidize a portion of the costs for companies to expand their business in emerging and developing countries known as the Global South. The government hopes to capture the expected economic growth of the Global South and strengthen the competitiveness of Japanese companies. Emerging and developing countries are strengthening their presence in international politics, and the government aims to strengthen ties with them through assistance. (The Japan News)
Japan and the European Union reached a broad agreement to add provisions for cross-border data free flow to the existing economic partnership agreement (EPA) between Japan and the EU at a high-level bilateral economic dialogue in Osaka City on Saturday in conjunction with a trade ministerial meeting for the Group of Seven advanced nations. (The Japan News)
Date
Committee
Time / Location
Nov 2 (Thu)
Human Resources
hybrid
0930~
Nov 2 (Thu)
Railways
hybrid
1600~
Nov 15 (Wed)
Logistics & Freight
hybrid
0900
Nov 16 (Thu)
Medical Equipment & Diagnostics
Off-site
1430~
Nov 16 (Thu)
Automotive Components & Aftermarket
Off-site
1500~
Dec 1 (Fri)
Liquor
hybrid
0830~
Dec 6 (Wed)
Energy
hybrid
1330~
Dec 7 (Thu)
Medical Equipment & Diagnostics
Off-site
1430-~
Dec 8 (Fri)
Railways
hybrid
1600~
Dec 11 (Mon)
Materials
hybrid
1730~
Dec 13 (Wed)
Legal Services
TBC
1200~
Dec 19 (Tue)
Sustainability & Social Responsibility
Hybrid
0930~
Dec 21 (Thu)
Telecommunications Equipment
Web
1000~
If you are interested in joining a committee meeting, please contact the EBC to confirm the time and meeting place.
European Business Council JAPAN
Toranomon Hills Business Tower 15F, 1-17-1 Toranomon, Minato-ku, Tokyo 105-6415
105-6415 東京都港区虎ノ門1-17-1 虎ノ門ヒルズビジネスタワー15階
www.ebc-jp.com/