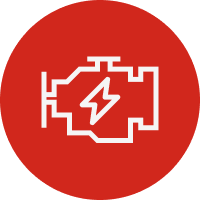 The automotive industry is transforming at a breathtaking speed. With the introduction of autonomous technology, electric vehicles, and connected cars, for example, entire supply chains are being uprooted as new business models continue to inspire investors and shape the course companies take.
Something of significant importance behind these dramatic changes is a country's standards for the automotive industry and the firms that supply it. For the members of the EBC Automotive Components & Aftermarket Committee, it is vital to stay in sync with the companies and the Government of Japan with respect to this key area.
While 2020 was a very difficult year for the automotive components companies with the supply-chain problems, 2021 has been better. That is not to say that 2021 has not been challenging. As has been widely publicised, there has been a low supply of semi-conductors which in turn has meant that the production of components doing into the automobile industry has been negatively affected. While many countries are looking very seriously at this issue, there is unfortunately no immediate reprieve. It is against this backdrop that the EBC Automotive Components & Aftermarket Committee is offering its recommendations to improve the market situation in Japan.
The process of globalisation and intense competitive pressures have together caused the outsourcing of automobile component development and supply to emerge as a clear trend in the European automobile industry, fostering an environment of low risks, reasonable prices and flexibility. In the past, European component manufacturers that had enjoyed success with Japanese transplants in Europe were seldom able to build on this base to become suppliers of the parent company in Japan. However, European firms are finding that, as a result of recent changes in the Japanese automobile manufacturing sector, new opportunities are surfacing. An increasing number of companies are therefore dedicating resources to attracting business in Japan, investing in local infrastructure, and building knowledge of local technical requirements, with the goal of promoting more direct contact and closer relationships with Japanese clients. Against this background, the EBC greatly values the ongoing, regular dialogue between European component manufacturers and Japanese carmakers as a vital mechanism for sharing information and promoting understanding. It is hoped that this will, over time, foster increased opportunities for mutually beneficial business development.
The harmonisation of standards between Japan and the EU continues to be a key issue. This includes the mutual recognition of testing standards so items that have been approved in the EU can more easily be brought into Japan (and vice versa), as well as the streamlining of regulations for chemical substances of concern, for example. The EU and Japan should also work together to set — and roll out globally — certain standards and specifications for new technologies in the automotive industry, such as autonomous driving, hydrogen cars, and safety standards. If these goals are realised, consumers on both sides will benefit from faster access to better vehicles and components.
One area where regulatory change would ultimately benefit Japanese and foreign firms is the auto components independent aftermarket (IAM). The EBC supports the position paper issued by the European Association of Automotive Suppliers (CLEPA) earlier this year, calling for a level playing field in Japan's IAM. At present, business is seriously constrained by restrictive practices; for example, when carmakers in Japan enter into supply contracts, they routinely prohibit the suppliers from selling the parts independently, a practice at odds with the situation in Europe and the US. In fact, EU law prohibits carmakers from imposing such restrictions in their parts-supply contracts. The EBC urges Japan to introduce a similar legal framework, allowing healthy competition and fair opportunities for all, so that end customers have a wider choice. The introduction of the motor block exemption legislation in the EU has proved very successful in creating a vibrant aftermarket for automotive parts.
READ MORE
Key issues and recommendations
Chairman
Mr. Christian Seidel
Representative Director
K.K. PRETTL Automotive Japan
STAF Bldg. 7F.
2-6-12 Shin-Yokohama
Kohoku-ku, Yokohama 222-0033
Tel: +81-45-620-9830
Fax: +81-45-620-9840
Upcoming committee meeting schedule
Please contact the EBC ([email protected]) to confirm the meeting location prior to attending
2023
| DATE | TIME | LOCATION |
| --- | --- | --- |
| February 10 (Friday) | 16:30~ | hybrid |
| March 31 (Friday) | 16:00~ | hybrid |
| June 2 (Friday) | 10:00~ | hybrid |
| September 8 (Friday) | 16:00~ | hybrid |
| October 26 (Thursday) | 16:00~ | Off-site |
| November 16 (Thursday) | TBC | TBC |