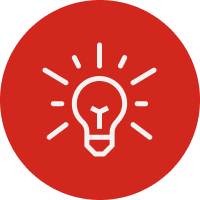 In Japan, luxury brand products reach consumers via one of the following two sales channels, regular distributors or dealers in parallel imports. (Please note that the sale of parallel imported goods is not illegal in Japan.) While luxury brands strive to develop sales through regular shops or internet sites, the need to protect the image of their product seems to hinder them from being active to further engage in e-commerce by using any other actors for distribution.
Genuine products of luxury and sports brands are mixed with counterfeits using the guise of "parallel imports" and sold on online markets. As in many other countries, the top producer and exporter of counterfeit goods distributed in Japan is China, accounting for 85.2% of all fake goods flowing into the country.
In 2020, more than 410.000 fake items were stopped at the border by Japan Customs. Given that it is impossible for Customs to examine all imported goods, this figure is probably only the tip of the iceberg of fake items imported in Japan.
Until recently, many Japanese consumers purchased fake items knowingly. However, the main efforts today are focussed on how to prevent consumers from accessing fraudulent websites (mostly operated abroad) which are deceitfully selling counterfeit products to consumers who are deceived either into buying counterfeits despite their wish to purchase authentic products, or into buying products that will never be delivered, or which intend to collect buyers' information such as credit card information. The Consumer Affairs Agency (CAA) has set up the Cross-border Consumer Center in the National Consumer Affairs Center of Japan (NCAC) to support consumers who have inadvertently bought counterfeit goods. The CAA also publishes on its website the names of online stores that sell counterfeit goods. Furthermore, the National Police Agency protects consumers by providing information on websites selling counterfeit products to the security software distributors and the international organisation APWG (Anti-Phishing Working Group) so that alerts can be displayed on web browsers.
Yahoo! and Rakuten, major Japanese online B2C (business to consumer) websites, are also playing an important role in combating counterfeit products. For example, these online websites are endeavouring to clean up websites by regularly exchanging information on counterfeits and criminal dealers with brands, via IP (Intellectual Property) rights-holders' associations. Further, in order to "clean up" their shopping websites, site operators make a test purchase to verify the authenticity of the products, with the cooperation of the relevant brand, when an item posted for sale is suspected of being a counterfeit product because of, inter alia, its extremely low sale price or information given by a consumer. If the said item turns out to be counterfeit, the shop who has put the counterfeit product for sale may be banned from the shopping website with immediate effect. On the other hand, some foreign-capital B2C websites, which have been left far behind in the efforts to fight against counterfeit products, are seeing a significant improvement, as a result of both being targeted by counterfeiters and frequent media criticism. However, there are still some weak points compared to Japanese B2C, among them the identification of the seller.
As for the fast-growing flea market, some websites which have been focusing on the eradication of counterfeit goods, have obtained satisfactory results similar to those of existing auction services. On the other hand, some are still unable to prevent the distribution of counterfeit goods due to incompleteness of their countermeasures.
Finally, concerted efforts are being made by different sectors in Japan to set up a framework to eliminate counterfeit products. Some of their approaches are more advanced than those implemented in Europe or the USA. However, problems still remain. In particular, the system of close cooperation established between the major Japanese B2C/C2C (Consumer To Consumer) websites and the rights holders regarding information exchange is worthy of special mention.
In addition, the Trademark Law, which was revised in May 2021 to state that the act of selling counterfeit goods from abroad to Japan is itself illegal. This is greatly appreciated. It is an effective way to prevent the distribution of counterfeit goods in response to the borderless society created by the internet. However, there are many issues that need to be addressed in the future, such as the establishment of a cooperative system with foreign-capitalized B2C sites and the problems that will arise when the revised trademark law is actually put into practice. We list the main issues and recommendations below, for which we hope for a significant progress.
READ MORE
Key issues and recommendations
Chairman
Mr. Laurent Dubois
Representative, Union des Fabricants
SK Bldg. 3F.
1-5-5 Hirakawacho
Chiyoda-ku, Tokyo 102-0093
Tel: +81-3-3239-3110
Fax: +81-3-3239-3224
Upcoming committee meeting schedule
Please contact the EBC ( ebc@ebc-jp.com ) to confirm the meeting location prior to attending