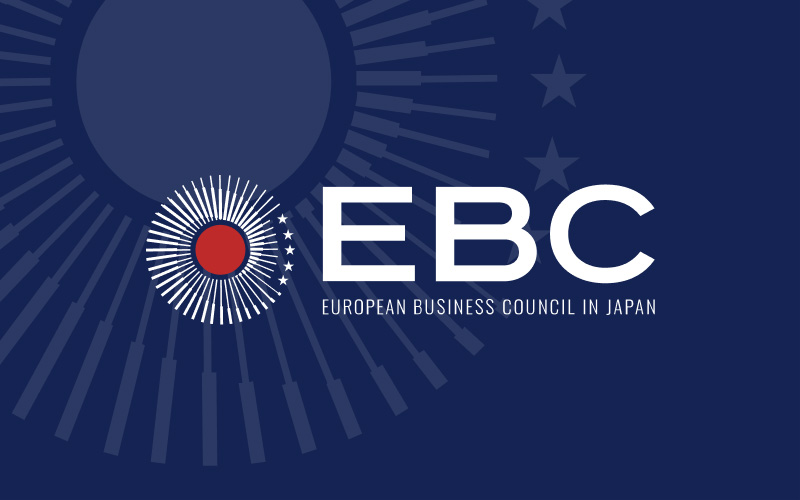 2021年10月06日

EBC ニュースレター 2021年10月6日
Dear Friends of the EBC,

If it is still difficult to enter Japan when you are a foreign non-resident, a small progress has been made for all residents with the reduction of the quarantine to 10 days, under certain conditions. To better understand the current situation, you can read the document published on the MHLW website a few days ago.

As you know, on 7 September the EBC issued a statement supporting the Keidanren in its call for the further easing of restrictions on entry to Japan of people who have been vaccinated or have proof of a negative PCR test. In this article, the EBC explains why vaccination passports should make possible to bring in new essential personnel to Japan, while posing limited risks to the country's people (this month, the proportion of people who have received 2 doses is expected to top 70%)

To end with an encouraging note, I invite you to read the interview of Mr. Yasushi Masaki, Ambassador of Japan to the EU, who shares with us his thoughts about the EU-Japan relationship.

Enjoy your readings!

We hope you stay positive and healthy during this difficult time.

Valerie Moschetti
EBC Chief Operating Officer
MHLW – Shortening or exempting quarantine period for arrivals who have a valid vaccination certificate
Click here to read the document
The EBC and Keidanren united in advocating for the recognition of vaccination certificates
Click here to read the article
Click here to read the article
Date
Committee
Time / Location
Oct 21 (Thursday)
Medical Equipment & Diagnostics Committee
Off-site
1430~
Oct 29 (Friday)
Railways
EBC & Web
1600~
Nov 18 (Thursday)
Medical Equipment & Diagnostics Committee
Off-site
1430~
Nov 25 (Thursday)
Human Resources
Web
0900~
If you are interested in joining a committee meeting, please contact the EBC to confirm the time and meeting place.
The EBC published its annual document on the Japanese regulatory business environment last July.

This year's White Paper is called "Strengthening partnerships – in crisis and opportunity alike" . The opportunity is of course referring to the EU-Japan EPA that entered into force on February 1, 2019. Unfortunately, at the same time the COVID -19 crisis struck the world.

We are, however, confident that with our recommendations, the European and Japanese economies and companies will continue to prosper.
European Business Council JAPAN
Sanbancho POULA Bldg. 2F, 6-7 Sanbancho, Chiyoda-ku, Tokyo 102-0075
102-0075東京都千代田区三番町6-7三番町POULAビル2F
TEL
03-3263-6222
| FAX 03-3263-6223
www.ebc-jp.com/