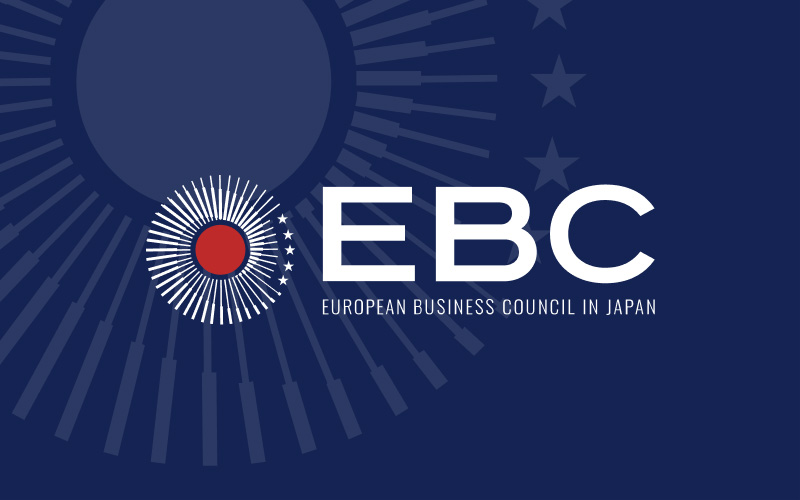 2021年5月12日

EBC ニュースレター 2021年5月12日
Dear Friends of the EBC,

I hope you had a great and safe Golden Week!

In this week's Newsletter, we are pleased to present you:
The EBC Intellectual Property Rights Committee, chaired by Mr. Laurent Dubois. This committee is looking forward to a change in the trademark law, intended to clean up the trade in counterfeit goods in Japan.
2 webinars:
Enjoy these events!
We hope you stay positive and healthy during this difficult time.
Valerie Moschetti
EBC Chief Operating Officer
The SDGs webinar series 2021 of the European Chamber of Commerce in Korea (26 May): Time to act – swiss re's sustainability journey, with Mr. Guido FÜRER, Group Chief Investment Officer at Swiss Re, who will address Swiss Re's sustainability journey.
Date
Committee
Time / Location
May 12 (Wednesday)
Energy
EBC&Web
1330~~
May 14 (Friday)
Asset Management
EBC&Web
1200~
May 14 (Friday)
Automotive Components & Aftermarket
EBC&Web
1600~
May 20 (Thursday)
Medical Equipment & Diagnostics Committee
Off-site
1430~
May 27 (Thursday)
Human Resources
Web
0900~
May28 (Friday)
Railways
EBC & Web
1600~
If you are interested in joining a committee meeting, please contact the EBC to confirm the time and meeting place.
The EBC published its annual document on the Japanese regulatory business environment last July.

This year's White Paper is called "Strengthening partnerships – in crisis and opportunity alike" . The opportunity is of course referring to the EU-Japan EPA that entered into force on February 1, 2019. Unfortunately, at the same time the COVID -19 crisis struck the world.

We are, however, confident that with our recommendations, the European and Japanese economies and companies will continue to prosper.
European Business Council JAPAN
Sanbancho POULA Bldg. 2F, 6-7 Sanbancho, Chiyoda-ku, Tokyo 102-0075
102-0075東京都千代田区三番町6-7三番町POULAビル2F
TEL
03-3263-6222
| FAX 03-3263-6223
www.ebc-jp.com/