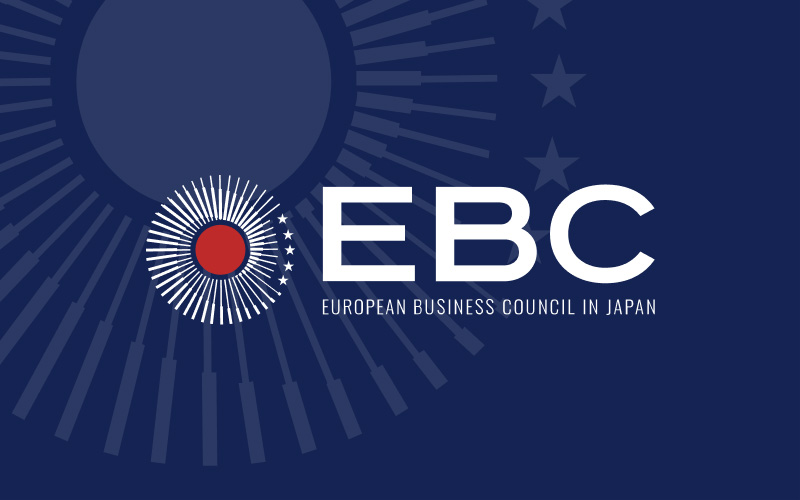 2021年11月17日

EBC ニュースレター 2021年11月17日

Joint Statement on the Entry Restrictions in Japan

Written pledge for the traveler wishing entry into Japan

The translation of this document is based on the official Japanese document that was available on the government's website as of November 8.

This unofficial translation may be helpful to those who need to communicate with their colleagues abroad wishing to come to Japan for business purpose.

Questionnaire Investigation regarding the Government Procurement Measures in Japan
The Japanese government has been voluntarily implementing necessary measures in the field of the government procurement in order to ensure more transparent, fair, and competitive procurement procedures, and to provide easy market access opportunities for both domestic and foreign competitive suppliers.

Based upon the Understanding among related ministries and agencies concerned in procurement (31 March 2014), which is a successor to the Action Program Committee's decision (28 March 1994), we would like to have opinions and requests of domestic and foreign companies and business associations regarding the current government procurement measures.

You are more than welcome to answer and send in the survey directly, but you are also welcome to send it via the EBC. Contact point (Cabinet Secretariat):

Mr. Yusuke KIYANAGI, the Office of Assistant Chief Cabinet Secretary
1-6-1 Nagata-cho, Chiyoda-ku, Tokyo 100-8968
Tel 03-5253-2111 ex82532
E-mail: [email protected]

Deadline for submission is DECEMBER 10, 2021.
At the beginning of November, Polish government adopted the National Hydrogen Strategy, which will serve as a basis for the development of numerous projects aimed at the development of hydrogen technologies in Poland. In accordance with the provisions of the strategy, our country is to allocate 2 bln PLN by 2025 to the development of this industry, and by 2030 a total of nearly 17 bln PLN. This heralds the rapid development of the industry and the implementation of many projects, most of which will be implemented in cooperation with foreign partners.

The seminar will be composed of several speeches about the content of hydrogen strategies adopted in Poland and Japan and presentations on planned or ongoing projects in the field of green hydrogen production. Examples of already existing Polish-Japanese cooperation in this field will be presented, as well as financial initiatives and projects undertaken by local governments to support green hydrogen energy production.
The seminar will end with a panel discussion on the prospects for the development of scientific cooperation between Poland and Japan in the field of the development of green hydrogen production technology.

30 November, from 4.30 to 7.30pm

If you are interested in participating in the seminar, please use the below link:

https://meeting15.jp/en/join-event/embassy-of-the-republic-of-poland-in-tokyo-paih-polish-investment-and-trade-agency-new-energy-for-clean-transformation-forum/50
Date
Committee
Time / Location
Nov 18 (Thursday)
Medical Equipment & Diagnostics Committee
Off-site
1430~
Nov 25 (Thursday)
Human Resources
Web
0900~
Dec 2 (Thursday)
Liquor
Web
0830~
Dec 6 (Monday)
Materials
EBC & Web
1730~
Dec 8 (Wednesday)
Energy
EBC & Web
1330~
Dec 9 (Thursday)
Automotive Components & Aftermarket
Off-site & Web
1000~
Dec 9 (Thursday)
Medical Equipment & Diagnostics Committee
Off-site
1430-~
Dec 10 (Friday)
Railways
EBC & Web
1600~
Dec 16 (Thursday)
Telecommunications Equipment
Web
1000~
If you are interested in joining a committee meeting, please contact the EBC to confirm the time and meeting place.
European Business Council JAPAN
Sanbancho POULA Bldg. 2F, 6-7 Sanbancho, Chiyoda-ku, Tokyo 102-0075
102-0075東京都千代田区三番町6-7三番町POULAビル2F
TEL
03-3263-6222
| FAX 03-3263-6223
www.ebc-jp.com/