News –
Webinar on "German DiGA Process – Update 2022" was held on November 7, 2022. (go to News section)
A representative meeting was held on December 9, 2021 (go to News section)
On December 15, 2021, the IVD Sub-Committee of the EBC Medical Equipment & Diagnostics Committee, JACRI and AMDD submitted a position paper as the IVD industry which is a proposal on the appropriate implementation system for clinical testing to the relevant departments, including the Minister of Health, Labour and Welfare. (go to  News section)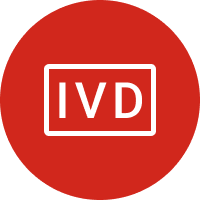 Two and half years have passed since the first case of COVID-19 reported in Wuhan, China in  December, 2019. However,  the pandemic still remains and affects people's life all over the world; 580 million people infected and   6.4 million people lost lives, as of August1st 2022.
In the fight against this new infectious disease, In Vitro Diagnostics (IVDs) have played crucial roles to detect the infection, to grasp the disease state and to predict the prognosis. Demand for PCR-based genetic testing was so high that the tests were nearly out of stock in the early phase of pandemic. We also experienced an issue of false positives with rapid Point of Care Testing (POCT) at the beginning. . With these issues, it was widely acknowledged that availability of accurate and reliable  assays is crucial to fight against new infectious diseases.  Now rapid POCT antigen tests are available at pharmacies and self-testing is promoted by the authorities. Under these circumstances, it is quite important to promote the proper usage of validated IVD products, but not unreliable research use only (RUO) products for those purposes.
Taking a helicopter view of the healthcare system in Japan, it is under increasing pressure to overhaul it due to the effects of the ageing society, declining birth rate, and rising national healthcare costs. Serious discussions on the value and role of diagnostics & IVDs, are crucial to achieve the Government's objectives of "improvement of the quality of medical care" and "optimisation of medical costs". The current COVID-19 pandemic has greatly accelerated the discussion on these elements, not only in the field of medical practices, but also on the governance of the medical systems.
For example, based on the experience during the COVID-19 pandemic, Emergency Approval Process was established in Pharmaceuticals and Medical Devices Law (PMD Act.). This would enable speedy approval and adoption of required assays, e.g., for emerging infectious disease, and realise effective diagnosis and treatment.
From the perspective of international harmonization, intended use of IVDs have been under discussion. -In addition to diagnosis of diseases, EBC has been promoting the idea to have prevention and risk assessment as additional intended use of IVD, as done in EU countries. This item is now combined with another issue of how to regulate IVDs in PMD Act.. IVDs have traditionally been handled under the pharmaceutical category; however, IVDs share some characteristics with Medical Devices and thus the discussion is running, whether IVDs be treated as pharmaceuticals, medical devices, or as an independent category. We will continue to work on it as an important issue for global harmonization.
The medical reimbursement system for diagnostics has been under discussion since 2007 between the Japanese Promotion Council for Laboratory Testing (JPCLT), IVD industry associations, incl. EBC, and the Ministry of Health, Labour and Welfare (MHLW). EBC acknowledges that these activities influenced the Government's policy and they led to a continuous rise in IVD fees. Special focus should be given to "Reference to quality and accuracy of IVDs" in the partial revision of Medical Law in 2018. In 2022, 'Challenge Filing', a  mechanism to allow post approval revision, based on real world data, was put on the table also for IVDs, following acceptance for Medical Devices,  It was agreed to follow up this item for IVDs in the coming years. EBC-IVD sub-committee will work on this as a key issue.
The clinical application of innovative technologies, such as next-generation sequencing, is rapidly advancing., In the current COVID-19 pandemic, it is re-acknowledged that "Speedy access to novel IVDs" and 'proper reimbursement for diagnostic tests reflecting the clinical value" are critical elements for improving the quality of medical care and for promptly providing patients with advanced medical care.
Finally, digital health has become an important topic in IVDs. Diagnostic test results are more and more utilised as digital data in variety fields, e.g., diagnosis based on digital images, prediction of prognosis, among others. Under these circumstances, the IVD industry will put more focus on this new field.
The EBC Committee on Medical Devices & IVD and IVD Group will make recommendations for international coordination based on foreign trends. We will, moreover, continue to work with the JPCLT and other in vitro diagnostics industry organisations to contribute to healthcare by promptly introducing and appropriately using laboratory tests of high social and clinical significance, as well as to educate the general public about the value of testing.
READ MORE
Key issues and recommendations
Chairman
Dr. Shinichi Eda, Ph.D.
Vice-Chair, Medical Equipment & Diagnostics Committee
Scientific Advisor, Roche Diagnostics K.K.
Shinagawa Season Terrace, 1-2-70, Konan, Minato-ku,
Tokyo, 108-0075
Phone 03-6634-1111
Fax 03-5479-0561
EBC Medical Equipment and Diagnostics Committee Secretariat contact:
E-mail:  EBC-MDX@ebc-jp.com
Upcoming committee meeting schedule
Please contact the EBC ( ebc@ebc-jp.com ) to confirm the meeting location prior to attending
2023
| DATE | TIME | LOCATION |
| --- | --- | --- |
| January 26 (Thursday) | 14:30~ | Off-Site |
| February 24 (Friday) | 14:30~ | Off-Site |
| March 23 (Thursday) | 14:30~ | Off-Site |
| April 20 (Thursday) | 14:30~ | Off-Site |
| May 25 (Thursday) | 14:30~ | Off-Site |
| June 22 (Thursday) | 14:30~ | Off-Site |
| July 20 (Thursday) | 14:30~ | Off-Site |
| August 24 (Thursday) | 14:30~ | Off-Site |
| September 21 (Thursday) | 14:30~ | Off-Site |
| October 19 (Thursday) | 14:30~ | Off-Site |
| November 16 (Thursday) | 14:30~ | Off-Site |
| December 7 (Thursday) | 14:30~ | Off-Site |
Webinar on "German DiGA Process – Update 2022" was held on November 7, 2022.
A representative meeting was held, and each subcommittee and task force reported the 2021 activity report and the 2022 activity policy.
On December 15, 2021, the IVD Sub-Committee of the EBC Medical Equipment & Diagnostics Committee, JACRI and AMDD submitted a position paper as the IVD industry which is a proposal on the appropriate implementation system for clinical testing to the relevant departments, including the Minister of Health, Labour and Welfare. (臨床検査の適正な実施体制に関する提言書 [pdf]).
The history of clinical testing is also clear.
Recommendation 1: Development of comprehensive monitoring and regulatory laws and regulations for clinical tests to be used in medical care and clinics
We propose the following two points regarding the development of a regulatory and monitoring system specialising in pharmaceuticals and medical devices, as well as in clinical testing aimed at ensuring the analytical validity and clinical validity of clinical testing.
Institutionalisation of risk-based review and approval processes and safety measures
Institutionalisation of Emergency Use Permits for Clinical Tests Require for Emerging Infectious Diseases
Recommendation 2: Optimisation of Medical Fee Evaluation for Inspection Innovation and Renovation of Evaluation Methods for Existing Inspection Technologies
Definition of examination innovation and the introduction of transparency and reasonable evaluation standards based on it
Rationalisation of fees for conducting diagnostics for existing testing technologies and items and appropriate distribution of medical resources