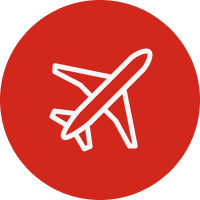 Aeronautics
Politics have long influenced the aeronautical industry in Japan, sometimes favouring the long-term relationship with the US over business realities. The Airbus A350 selection by Japan Airlines (JAL), and selection of the A320 neo and the A380 by All Nippon Airways are signs that traditional Japanese corporations may now be thinking differently. The private sector is expected to make business decisions based on economic grounds rather than politics, creating opportunities for Europe and Japan to develop new commercial and industrial ties. The military sector was thought as increasingly open to consider cooperation with European manufacturers but still needs to be validated in real business opportunities. In addition, the Aeronautics, Space, Defence & Security Committee is looking positively at the new development of cooperation in the UAV / Urban Mobility domain initiated by the Ministry of Economy, Trade and Industry. The EBC is actively supporting these developments.
Historically dominated by US manufacturers since the beginning of the 1950s, the Japanese commercial aircraft and helicopter market is among the largest in the world. The EBC welcomes the decision by the two major Japanese airlines to choose European products. This is clear evidence that Europe can lead the way when it comes to high technology, quality, customer services, and cost-effectiveness.
There are several examples of successful cooperation between our industries. Kawasaki Heavy Industries (KHI) and Airbus Helicopters on the BK117 helicopter co-development programme, cooperation between Safran and Leonardo with their respective Japanese partners, are encouraging examples of successful collaboration between the European and Japanese aeronautics industries. The Government of Japan and European Governments have signed various bilateral agreements that have led to increased engagement and project discussions. The EBC expects positive results deriving from concrete programmes of Europe-Japan co-development.
The EBC strongly believes that shifting from a policy of sole domestic development to one of international co-development will create superiority in the technological field, and expand Japan's market in both volume and range of products. Proactive collaboration with successful European companies would enable Japanese corporations to strengthen their positions in commercial aeronautics. By joining a wider range of projects, Japanese firms would be able to expand their international business opportunities and further develop their technological base. The EBC feels that there are considerable opportunities for large-scale joint development programmes between Japanese and European industries, especially in the field of transport aircraft, and urges Japan's Government and aerospace players to support such initiatives.
As part of the Aviation Strategy adopted on 7 December 2015, the European Commission "recommended that the EU negotiates further bilateral aviation safety agreements with important aeronautical manufacturing nations such as Japan".
In June 2020, the EU and Japan signed a Bilateral Aviation Safety Agreement (BASA) which should enter into force after its ratification by the parties. The EBC welcomes this initiative, which will remove the duplication of oversight activities and will support mutual safety recognition between the EU and Japan.
READ MORE
Key issues and recommendations
Chairman
Mr. Nikolaus Boltze
Country Representative
thyssenkrupp Representative Office
2-3-1, Minatomirai
Nishi-ku, Yokohama 220-6011
Tel: +81-45-211-4653
Fax: +81-45-211-4609
Upcoming committee meeting schedule
Please contact the EBC ([email protected]) to confirm the meeting location prior to attending
2023
| DATE | TIME | LOCATION |
| --- | --- | --- |
| TBC | 09:00~ | EBC and Web |